Street Art
"Banksy, Greatest Hits: 2002-2008" Coming to London @ Lazinc Sackville
Jul 12, 2018 - Aug 25, 2018Lazinc Sackville, London
Every major band is given a greatest hits, even though said Greatest Hits sometimes doesn't quite get it right with the diehard fans. The Beatles, A Tribe Called Quest... I like their greatest hits, but sometimes I want to hear "Rain" instead of "Let It Be," you know? One of Banksy's original galleries, Lazinc, will be staging Banksy, Greatest Hits: 2002-2008 this summer at in London, featuring "stenciled canvases, to unique paintings, to limited-edition prints and many more." The show will be on from July 12—August 25, 2018.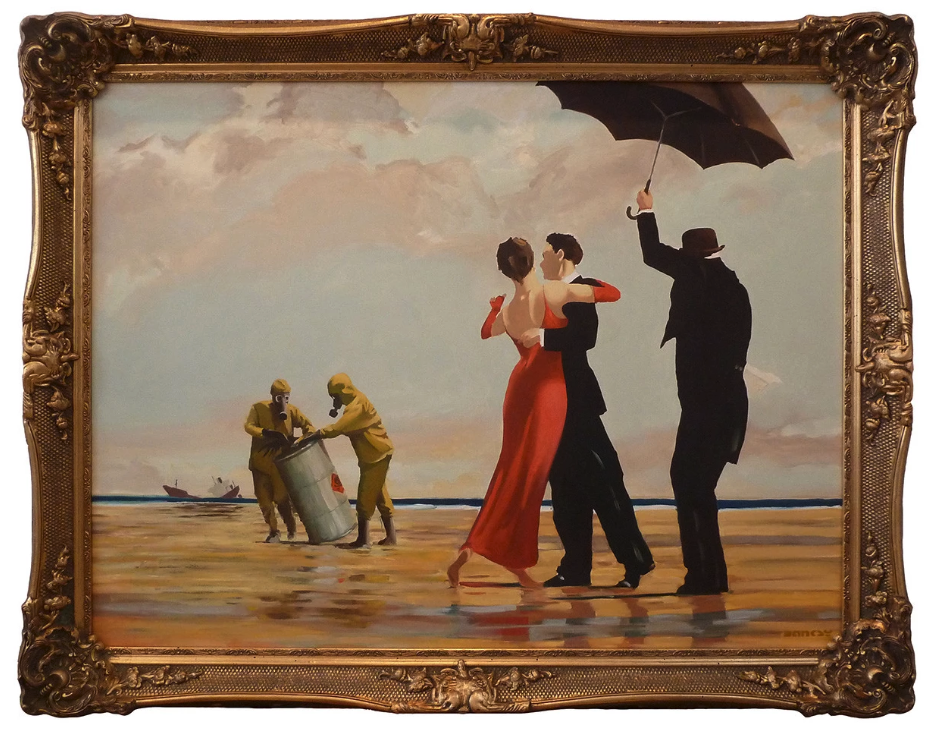 From the gallery: This July, Lazinc will be diving into the galleries street-art roots, showcasing an exhibition featuring Banksy's most iconic images. The powerful show will explore the anonymous artist's most well-known artworks, including Girl and Balloon, 2006; an artwork that was voted as the nation's favourite in 2017.
Lazinc's link to Banksy started with co-founder Steve Lazarides, who met the anonymous artist in 1997 when he took his portrait for Sleaze Nation magazine. Soon after, Steve Lazarides was Banksy's official photographer and gallerist. Together they staged some of Banksy's most well-known exhibitions such as Crude Oil, Barely Legal and Turf War. Although the pair parted ways in 2008, Lazinc continue to champion the secondary-market when it comes to Banksy Originals and Prints and this exhibition will be no different.
This will be the first UK exhibition which allows visitors to see Banksy's work all in one place; from stenciled canvases, to unique paintings, to limited-edition prints and many more. The unique collection will reaffirm how relevant the anonymous artist's social and political comments are in today's world, whilst letting art enthusiasts view works they may have never known existed.

Click here to see Banksy's recent work at the Royal Academy in London.