Juxtapoz
"Steer Ahead," A Group Exhibit to Benefit CAMP2E @ Soze Gallery, LA
Apr 18, 2014 - Apr 23, 2014Soze Gallery, Los Angeles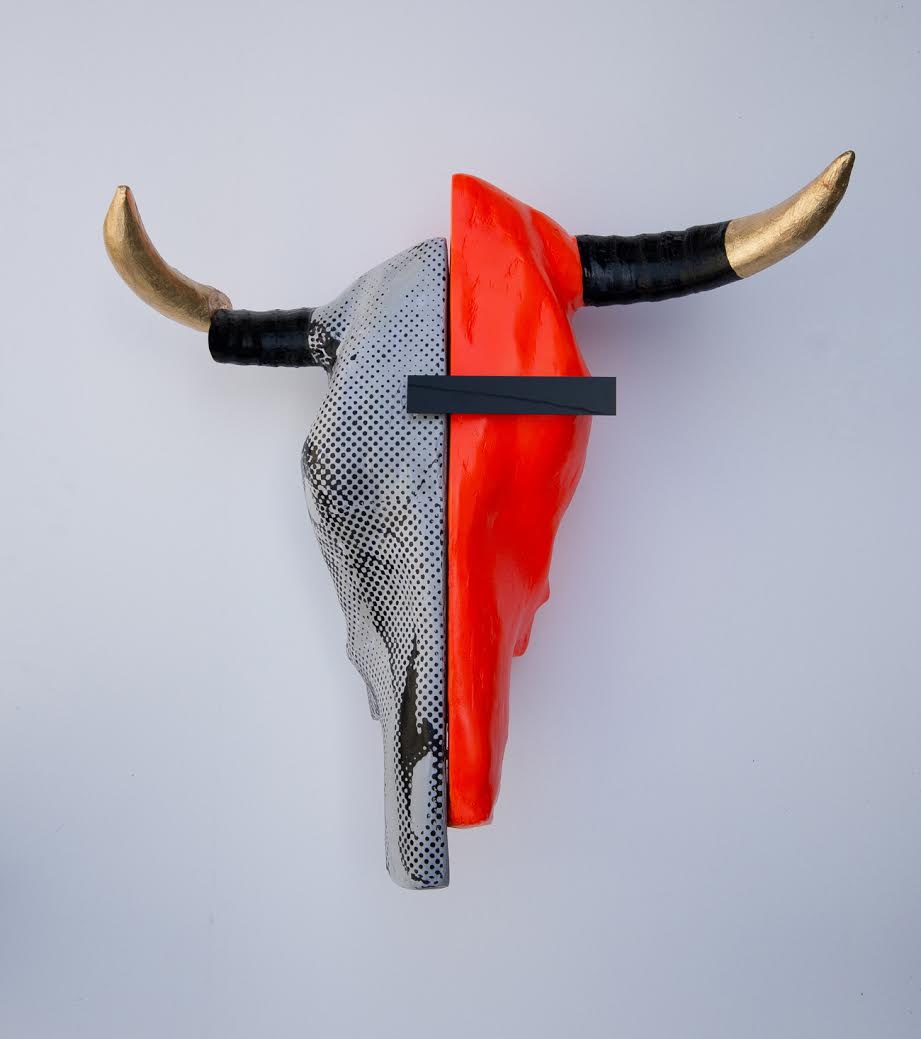 Tonight, April 18th, 2014, Soze Gallery is pleased to present "Steer Ahead," a group exhibition featuring custom painted real steer skulls by over a dozen artists, as well as works on paper of each steer head sketch. All proceeds from the sales of steer head drawings will go directly to fund CAMP2E...
This exhibit includes several artists currently represented by SOZE; the full roster of artists participating in "Steer Ahead" include: Dave Kinsey, Victor Castillo, Cyrcle, Devngosha, Brittany Segal, Dan Quintana, Bon Nielsen, Gregory Siff, Aaron De La Cruz, Paige Smith, Kristin Bauer, Sarah Sandin, Aaron De la Cruz, Bone Thrower, Cole Sternberg, and Fidia Falaschetti Each artist will have a sketch or small painting of what they will paint on the Steer head, we will put that into the auction. Then paint a steer head for the show.
About CAMP2E:
CAMP2E is a not-for-profit art camp in Downtown Los Angeles that helps empower inner-city youth, ages 8-14, by teaching them the fundamentals of art including painting, illustration, and sculpture, and gifting them with quality inspirational guidance by accomplished local and international artists. Toowee Kao founded CAMP2E in the Fall of 2012 with the help of internationally revered LA-based artist RETNA who ran the first workshop for local children. Guest artists who have donated their time as camp counselors include Pixel Pancho, Jaybo Monk, devNgosha, 2501 and Gregory Siff.
"Steer Ahead" A Group Exhibit to Benefit CAMP2E
Soze Gallery

Opening Reception: Friday April 18th 7-10pm
Exhibition Runs: April 18th - April 23rd, 2014
2020 E. 7th St. Suite B
Los Angeles, CA