Juxtapoz
Stan Bitters: Modern Primitive @ Heath Ceramics Boiler Room
May 31, 2014 - Jul 11, 2014Heath Ceramics Boiler Room, San Francisco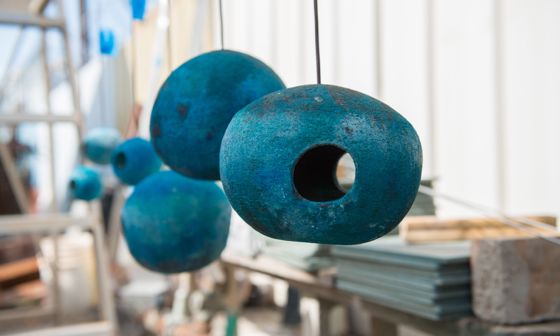 Heath Ceramics will be hosting a show on Stan Bitters, a maverick modernist ceramicist who helped define Southern California architecture and whose work is widely collected. It's his first show in 35 years, and the first ever in the San Francisco Bay Area.
Stan's work is monumental, but it's not just the bigness of his work that draws people to him: it's the bigness of his ideas. Throughout his career, Stan's been actively engaged in advocating for the integration of art and architecture, and for the inclusion of art in daily life. A maverick and an innovator, his work is a testament to the importance of physicality to art, of deep engagement with material, and of the imperative to keep challenging the status quo, no matter where you are in your career.
The show will include work both old and new, including murals, birdhouses, and statues with some revolutionary new glazes.
The show will run from May 31 through June 30, 2014 with an opening reception the night of May 31 and press preview the afternoon of May 30. It will be housed in Boiler Room at Heath, an emerging space for cultural and creative events in SF. Boiler Room is just part of Heath's evolution as a creative hub in the community, and Heath's commitment to bringing together design, making, and art. It starts with the design of the factory itself (with the manufacturing process open to public view) to the development of the Collective at Heath (a group of like-minded makers with studios in the building) to the many public events we throw.
Here's a link to their Stan Bitters page for updates on the installation and the work that will be available.
Images courtesy Renee Zellweger. Process shot courtesy Stan Bitters.
Opening Reception: Saturday May 31, 2014 6 pm.
Show run dates: May 31 to July 11
Heath Ceramics Boiler Room
2900 18th Street
San Francisco CA 94111
every Wednesday – Saturday from 12–3 pm
and by appointment, 415 361 5552 x13