Juxtapoz
SPECIAL DELIVERY Bay Area 2012
September 12, 2012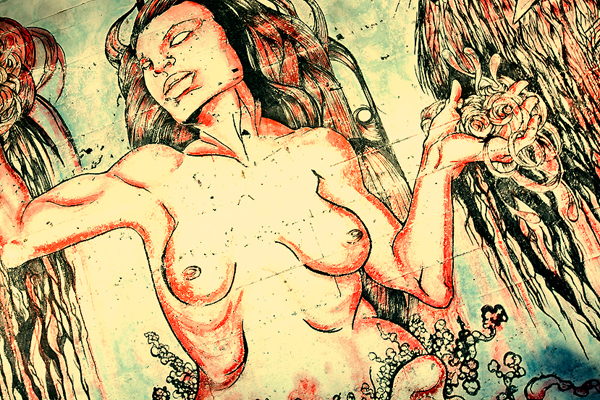 Thousands turned out this past weekend to catch the Endless Canvas graffiti warehouse opening, Special Delivery Bay Area 2012, in Berkeley, California. The show was a follow up to last year's show of the same name in Portland, Oregon, and despite minimal coverage by any local press outlets (minus the morning news sighting graffiti "tags" spread around the neighborhood, something the building owner already said they would pay to clean up), the show turned out to be one of the most exciting art events in the East Bay in recent years.

Special Delivery featured art, graffiti, and murals from more then 80 local graffiti artists, covering nearly every inch of a 36,000-square-foot warehouse that was previously home to Fink Ink in Berkeley.
The building itself, which has been sitting vacate for a number of years, was up for demolition. However, at the last minute, it purchased by a Bay Area firm with plans to refurbish the interior into a permanent office facility. The owner of the company happens to be on the board for the OMCA (Oakland Museum of California Art). With the OMCA continuing to curate fantastic shows over the past few years (Daniel Clowes and Pixar just to name a few), this was another extension of the institutions continued efforts to expand their scope.
As an inspired art enthusiast himself, the OMCA member noticed that some of the graffiti in the building was done by the very same artists whom are currently exhibiting at the OMCA and abroad. Saddened by the destruction of the historical work, both in the context of Bay Area graffiti history and the artform as international significance, he asked Endless Canvas to invite the artists back to restore the graffiti in the warehouse. The end result is a three-story shrine. —James Pawlish