Spain Rodriguez, RIP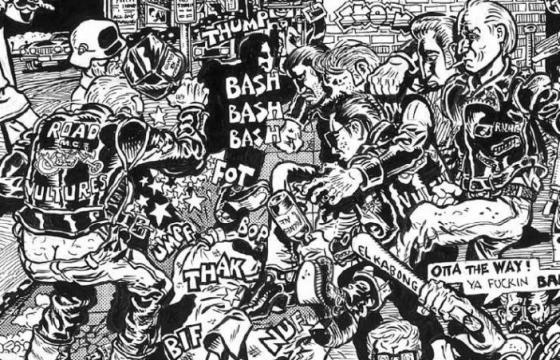 Grin-inducing raconteur and Zap Comix' alumnus, Jerry "Spain" Rodriguez, passed from this temporal world yesterday. Driven by his passion on behalf of the working class , disdain for social artifice, and unapologetic lust for life, Spain's drawing and painting matched his appetites. Our condolences go out to his wife and daughter who were with him at the end. His stories and images won't be forgotten.
TRASHMAN: The Art of Spain Rodriguez from Burchfield Penney Art Center on Vimeo.