Juxtapoz
Serge Gay Jr. "Gold" @ Spoke Art, SF
Apr 05, 2014 - Apr 26, 2014Spoke Art, San Francisco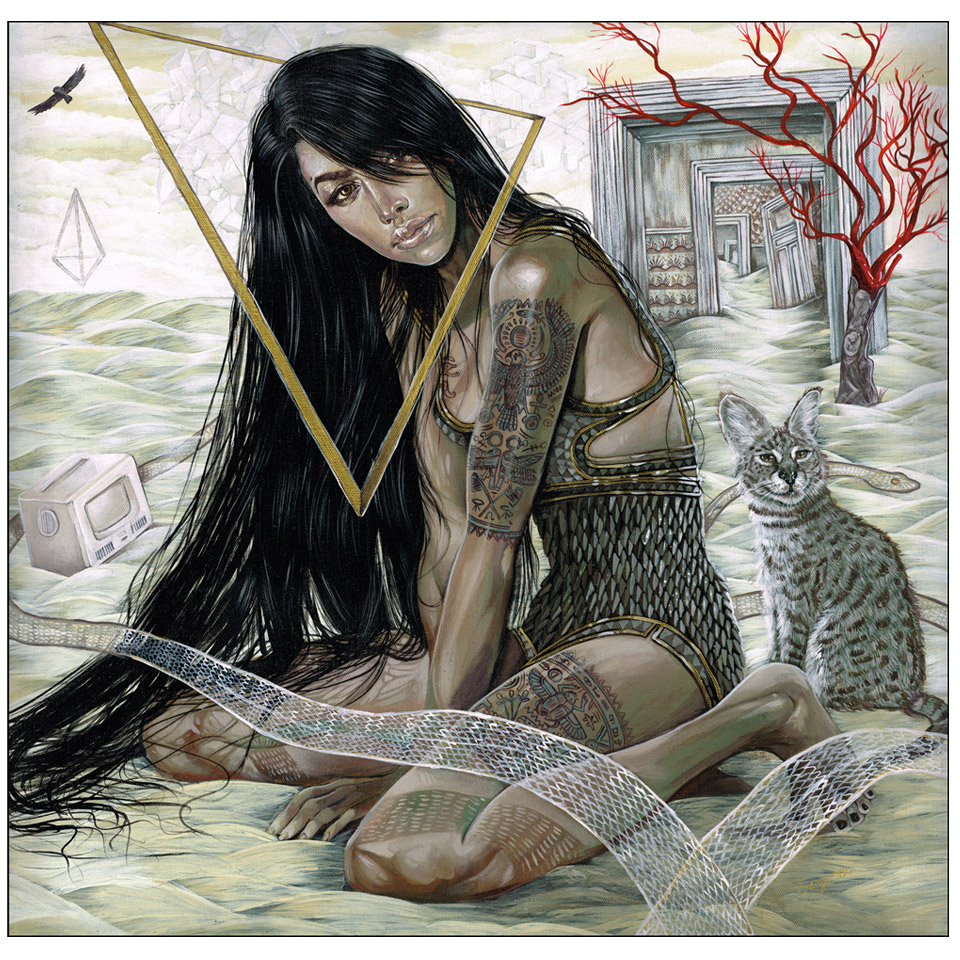 Spoke Art is pleased to present GOLD, a solo show of new paintings by San Francisco based artist Serge Gay Jr. Following his successful solo exhibition last year at Spoke Art, Serge braves a new series of work that explores the symbolic exchange of two very different mediums, art and music. Hovering between these two worlds, the grammy nominated visual artist combines his love for both mediums in an exciting new body of work that delves into themes of nostalgia, culture and artistic identity.
Each painting from GOLD addresses a different band or musical artist. Spanning across multiple genres and styles, Serge depicts musical icons who have either influenced him artistically or had some sort of personal impact on his life through epochs of growth, happiness and heartache. From the artist, "Music was one of my escapes from reality and it motivated me to be creative during moments in my life when I've felt the highest high or my lowest low. Therefore I want to pay homage to those musicians who were the inspiration for a large portion of my work and have helped me to tell my own stories." From Bowie to Jay Z, Serge's new body of work has a flowing melodic feel to it, indicative of whatever music influenced each painting's creation. The trademark feverish surrealism iconic in the artist's aesthetic still remains, however each work has a poignant composition and style incredibly emblematic of whatever musical genre it stems from. Themes of lost love, identity and hope are depicted through the energetic brush strokes and eccentric whimsey rendered in his work.

Investigating the parallel works of visual and audio art, Serge delves into a milieu of metaphysical concepts, translating one medium to another. Creating a dialogue between the two arts and challenging its place within the creative sphere. Serge's work rests on a surreal plane of altered perceptions and combines two mediums into an ultra-sensory experience. This new body of work not only interacts with the viewer but engages within a larger discussion of the intersection of art and music.

About the artist: Serge Gay Jr. was born in Port-Au Prince, Haiti and has lived in New York, Miami, and Detroit before settling in San Francisco. Serge attended New World School of the Arts in Miami, FL and later graduated from The College for Creative Studies in Detroit, MI. He has shown with Medicine Agency Gallery, The Barber Lounge, Gallery Bottle Rocket, 111 Minna Gallery, and was nominated for a Grammy for his collaboration with director Matt Stawski for Cee Lo Green's music videos "F*ck You" and "It's Ok". Serge is a graphic designer, fine artist and illustrator but he most identifies himself as a painter. As a third generation artist, art is in his blood.

GOLD opens Saturday April 5th at Spoke Art in San Francisco. The artist will be in attendance.