Juxtapoz
"Second Chance: Found Objects Repurposed For A New Life" @ Vertical Gallery, Chicago
Jun 01, 2013 - Jun 29, 2013Vertical Gallery, Chicago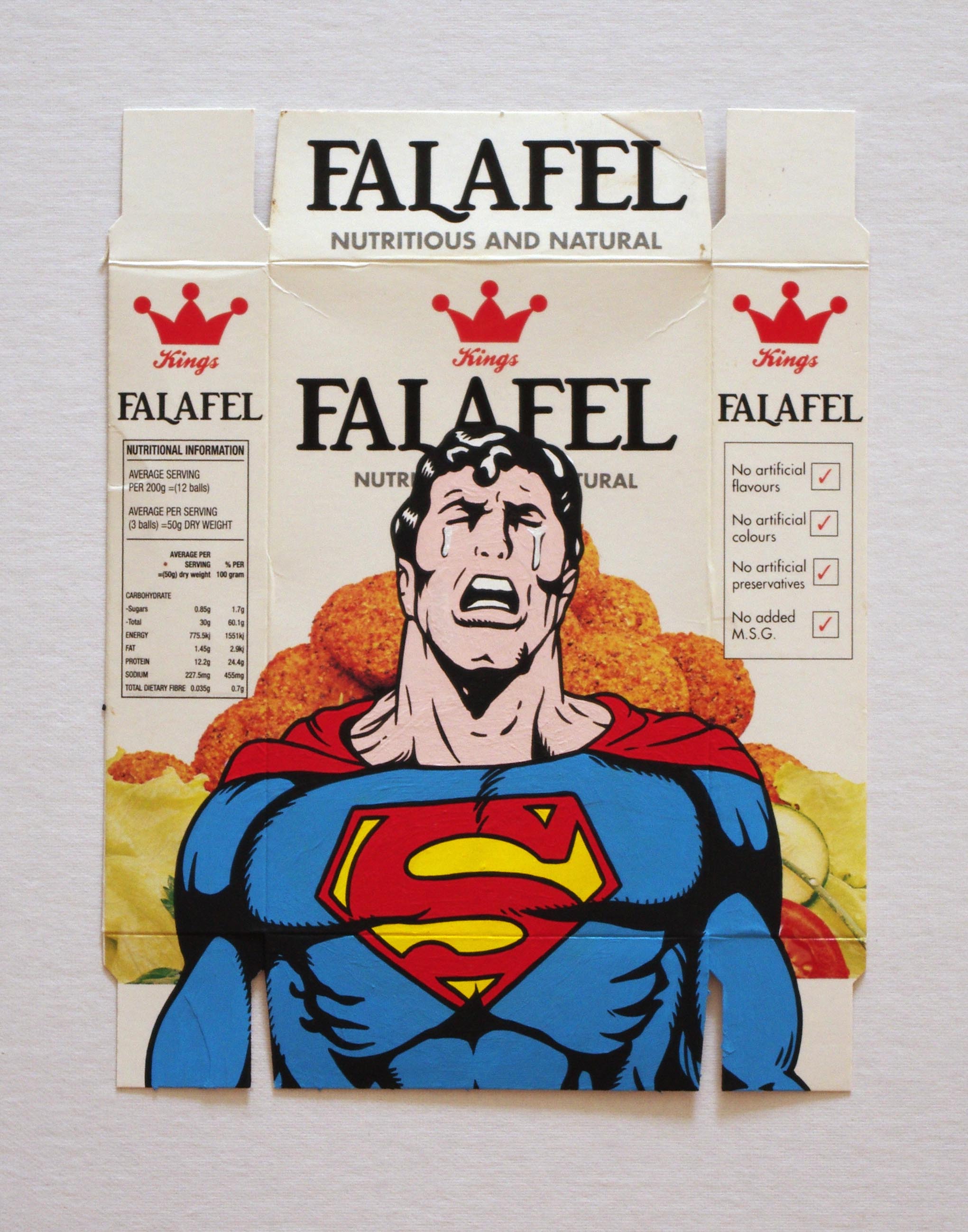 Vertical Gallery in Chicago is presenting "Second Chance: Found Objects Repurposed For A New Life," opening today, June 1st and on display through the 29th. Featuring 10 artists taking every day small-scale objects, many of which are usually disposed, and use them as the art medium, or within context of the work. Featuring: Ben Frost, My Dog Sighs, C215, Simon WG Butler, Kim Alsbrooks, Joseph Martinez, Dont Fret, Pixel Stud, Audrey Heller, and Maria Krouglianskaia.
This must-see exhibition brings together some of the world's hottest artists – UK's My Dog Sigh brings his emotional portraiture on abandoned food cans; Australia's Ben Frost famous social commentary (and often controversial) Pop Art paintings on found packaging; French street artist C215's instantly recognizable stencils on oil cans; and UK's Simon WG Butler thought provoking cancelled stamp collages. And from throughout the United States: Audrey Heller's playful photographs of miniatures with real objects; Kim Alsbrook's iconic historic portraits on found materials; Joseph Martinez' incredible miniature oil paintings on matchbooks; Pixel Stud 's intricate found layered materials painted with LEGO bricks; Maria Krouglianskaia and her unique collages on matchbooks found on her travels; and Chicago's Dont Fret returning to his always popular paintings on various objects he finds throughout the city.
"Second Chance" will be open to the public through June 29.
Vertical Gallery is a new gallery dedicated to urban-contemporary art in Chicago at 1016 N. Western Avenue in the Ukrainian Village neighborhood. The gallery focuses on work influenced by urban environments, street art, pop culture, and illustration. New monthly exhibits highlight local, national and international artists. The gallery is open Tuesday – Saturday, 11:00am – 6:00pm.
For more information, visit www.verticalgallery.com.
"Second Chance"
Vertical Gallery
Showing through June 29, 2013
1016 N. Western Avenue, Chicago, IL 60622