Juxtapoz
Best of 2013: Sculptures by Jonty Hurwitz
December 19, 2013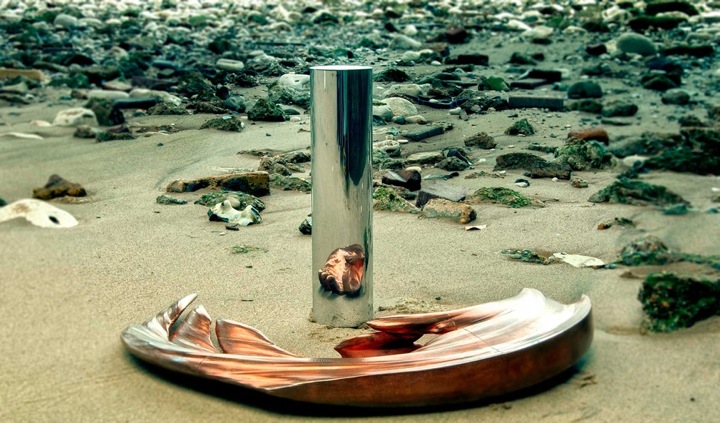 Originally published on February 1st. 2013: It may be a tad hard to see what is going on here, but look closely. Artist/scientist Jonty Hurwitz creates what appear to be ordinary abstract sculptures, but when viewed in a cylinder, reflective surface, the sculpture takes on the appearence of a figurative shape. Hurwtiz won the 2009 Noble Sculpture Prize.
Here is what Hurwtiz says of his new work:

At heart I'm an artist scientist archetype that loves projects and people. Each of the art works and ventures on this site represent a part of what I am. From algorithms to finance to paint. This is my collections of artworks that have algorithms as their essence. Life is a journey and at each point we need to stop and evaluate our existence. Am I following my heart? Am I being true to myself and those I love? Am I making the right kind of difference to the world? The answers to these questions are never clear. This site holds the composite of revelations I've had on this journey. Here I offer you the birth of "Generation Pi".

via