Sculpture
Preview: Crystal Wagner Is part of the "Dimension of Three" @ Allouche Gallery, NYC
Nov 30, 2017 - Dec 31, 2017Allouche Gallery, New York City
Crystal Wagner is set to open a new series of cut-paper and wood sculptures at Allouche Gallery in NYC. The "Dimensions of Three" exhibition will also feature Reinoud Oudshoorn, and Martin Gremse, with each artist testing "the boundaries of dimensional space, dipping between visible and invisible, infinite and contained, abstract and representational."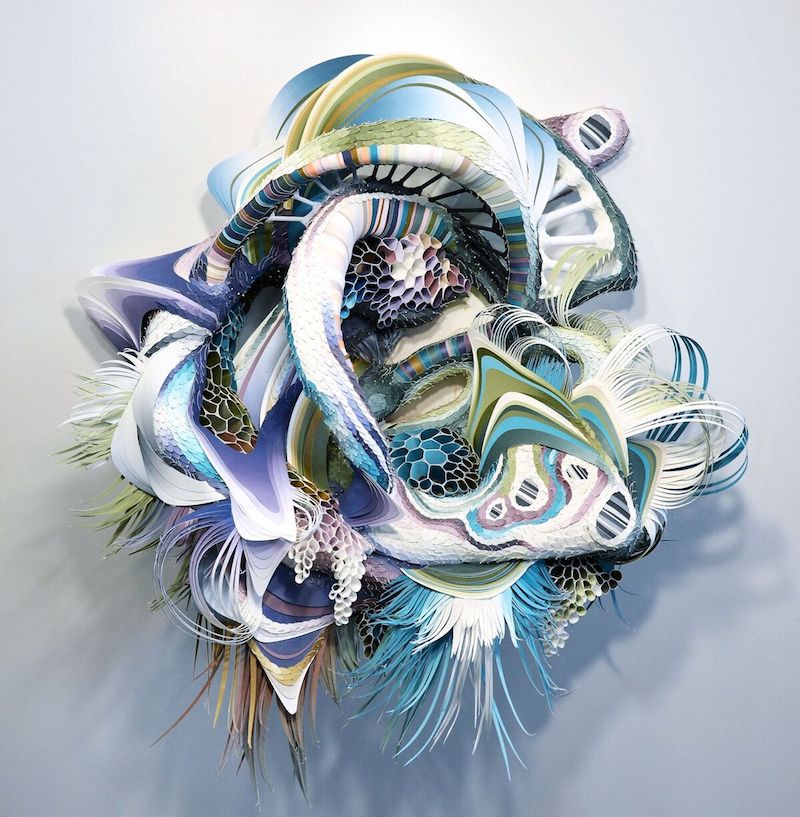 Today, we have a preview of Wagner's newest sculptural works, dense compositions that almost seem like they are growing and permeating off the gallery wall. As the gallery notes, "her pieces resemble mutant honey combs, enchanted plasma or toxic dipped coral reefs hungry for revenge."

The new exhibition opens November 30th at Allouche Gallery, NYC.