Sculpture
Jud Bergeron Exhibits His Facetted Sculptures in LA
Sep 09, 2017 - Oct 07, 2017Cordesa Fine Art, Los Angeles
This month at Cordesa Fine Art, Jud Bergeron is showing his newest exhibit titled Alchemy, an exploration into the way viewers perceive the same object in different materials, and how the implementation of technology can influence and alter the aesthetic of a piece.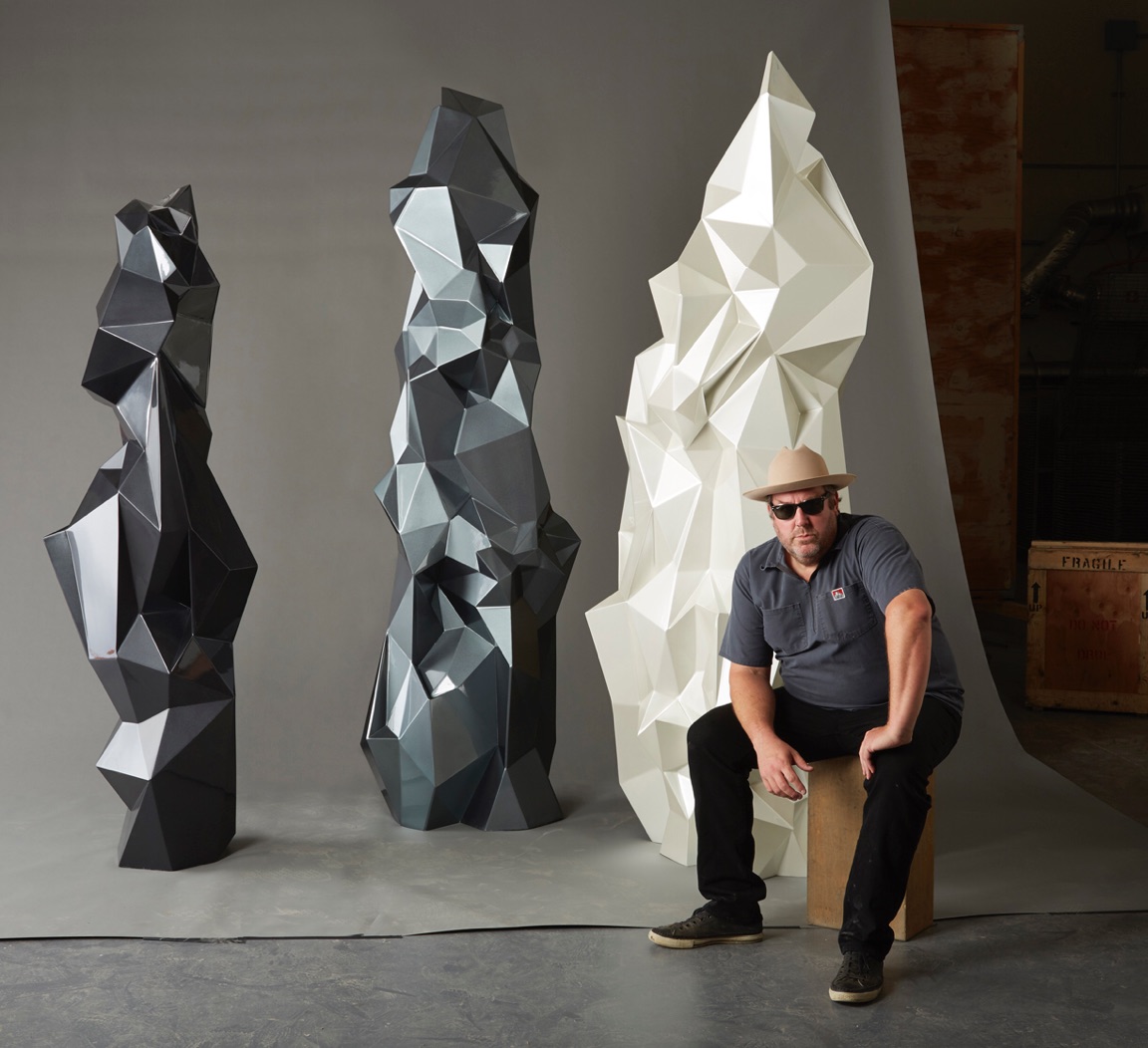 For the last three years, Bergeron has been on a journey to create permanent objects from the ethereal. Several of the works included in Alchemy began as paper constructions which were then scanned, 3D printed, and cast in both resin and bronze. This process is antithetical to the current norms of digital artwork. By beginning the process in analog, Bergeron is able to execute the works by using traditional sculptural methods which believes results in the presence of the hand from start to finish.
Bergeron uses a stream-of-consciousness method where each fractal or polygon grows from the section below. He describes the process as "building a 3-dimensional puzzle in space with no box top for reference." The three monumental Alchemy, 'Shard,' Shiver,' and 'Ort,' range from seven to ten feet, and are derived from the same process as his paper works. Each sculpture is constructed out of quarter-inch plywood which is then fit, sanded piece by piece, and completed with automotive paint.