Sculpture
Jackson Shea on his Physical Cubism
October 03, 2017
Jackson Shea has been making some interesting paintings and sculptures over the last year or so. We stumbled upon his recent solo show Mecca at La Mama Gallery, and got a chance to ask him a few questions about his background.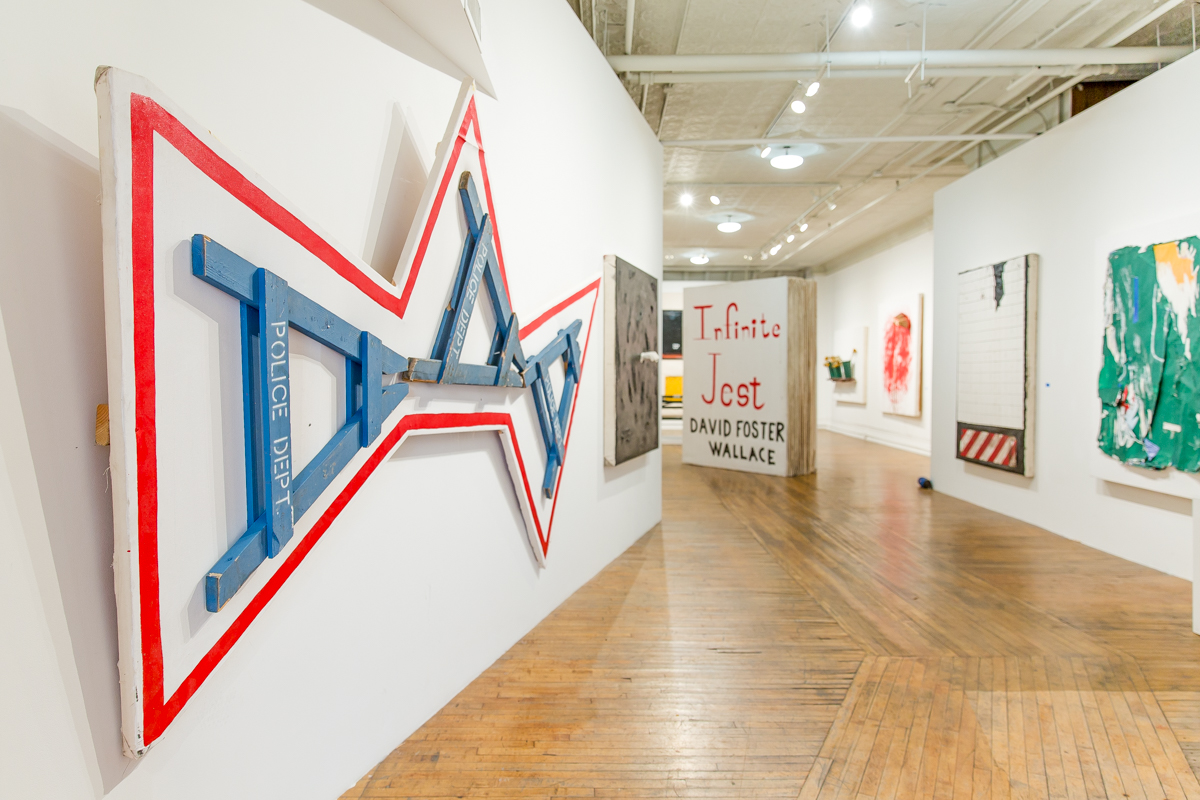 Eben Benson: Where are you from? What did you get into as a kid?
Jackson Shea: Originally I'm from Croton on Hudson, New York but I moved to Clifton Park, New York after 8th grade. I played a lot of sports. I was really into basketball.
Did you get into a lot of trouble as a kid? Where did you grow up and how do you feel like that shaped you and your interests and your art?
No real Trouble just kid stuff....telling my math teacher I wanted to shit on her chest, things like that.
What was the last concert you went to?
I saw my friend DJ at a bar
What did you want to grow up to be when you were a kid? How has this changed?
I never had any idea what I wanted to be and nothing's really changed. I want to do everything I can. I mostly want to be a good person, I want to lead.
What kind of art do you make primarily and how do you integrate the different mediums that you use?
I make combinations of painting and sculpture. Typically I nail whatever I'm using into the canvas. Excavating these materials from the environment. Incorporating your surroundings and reorganizing it. It's physical cubism. A meditation on our reality; how we can affect it, and the effect it has on us.
Where do you hope to take your work in the future? What are some long term goals?
Bigger, more public pieces, long term goals of getting my hands on a subway car, a bus, a police car, a fire truck. I want to reorganize total environments. Places that life becomes confined to.
Thanks Jackson!
Photos Courtesy of Joshua Aronson