Sculpture
Immortalizing the Forgotten Recesses of the Cityscape
Jul 08, 2017 - Jul 29, 2017Thinkspace Gallery, Los Angeles
The Only Constant, featuring new sculptural pieces by Philadelphia-based artist Drew Leshko premieres this weekend at Thinkspace Gallery in LA. Leshko's highly detailed sculptural works in paper and wood depict architectures and urban spaces, combining a documentary impulse with a nostalgic desire to immortalize the overlooked and the forgotten recesses of the cityscape.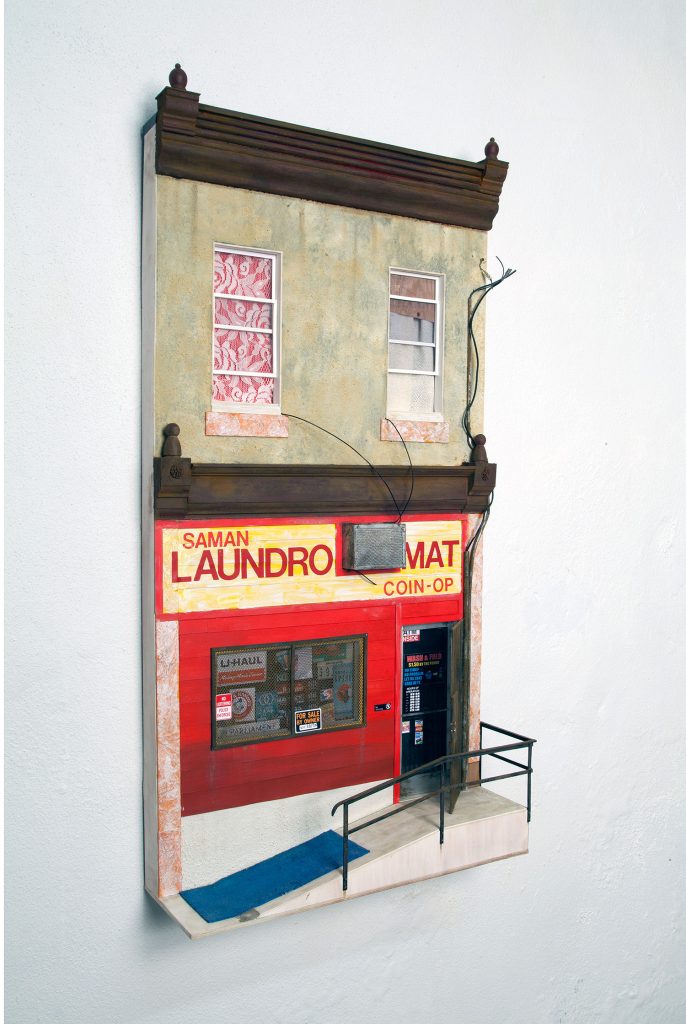 Made to scale at a 1:12 ratio, these miniaturized buildings, replete with every imaginable authenticating detail from signage to refuse, are inspired by the artist's immersion in the onslaught of urban change. In an attempt to preserve the structures and histories of his home city, Leshko creates painstakingly detailed pieces based on photographs and hewn from memory. From gentrification to historic preservation, the artist explores the city's momentums of conversion, destruction, and conservancy. Leshko's phenomenally technical works are about transformation and safekeeping. Unassuming buildings, often neglected and bearing the vestiges of their past prime, are somehow reconstituted when miniaturized. The artist deliberately plays with the transformative potential of scale.
When preciously fabricated, these minutely detailed works become valued and rarified facsimiles of an otherwise forgotten or degraded original. As depictions of real spaces, Leshko's work is an archive of time and place, in one sense, in that it captures the specificity of an actual moment. But it is also something of a homesick dedication, elevating an otherwise forgotten and "un-special" remnant of the city's ongoing, and irrevocable, pace of urbanization.