Sculpture
Gregory Euclide Examines The "Preservation Paradox" at Hashimoto Contemporary
Sep 08, 2018 - Sep 29, 2018Hashimoto Contemporary, San Francisco
Gregory Euclide is showing new sculptures, paintings, and relief work in his new show Preservation Paradox at Hashimoto Contemporary starting tomorrow night in San Francisco. Utilizing natural materials and organic compositions, the exhibition examines the ways in which the modern world takes great care in preserving specific aspects of nature while simultaneously destroying others.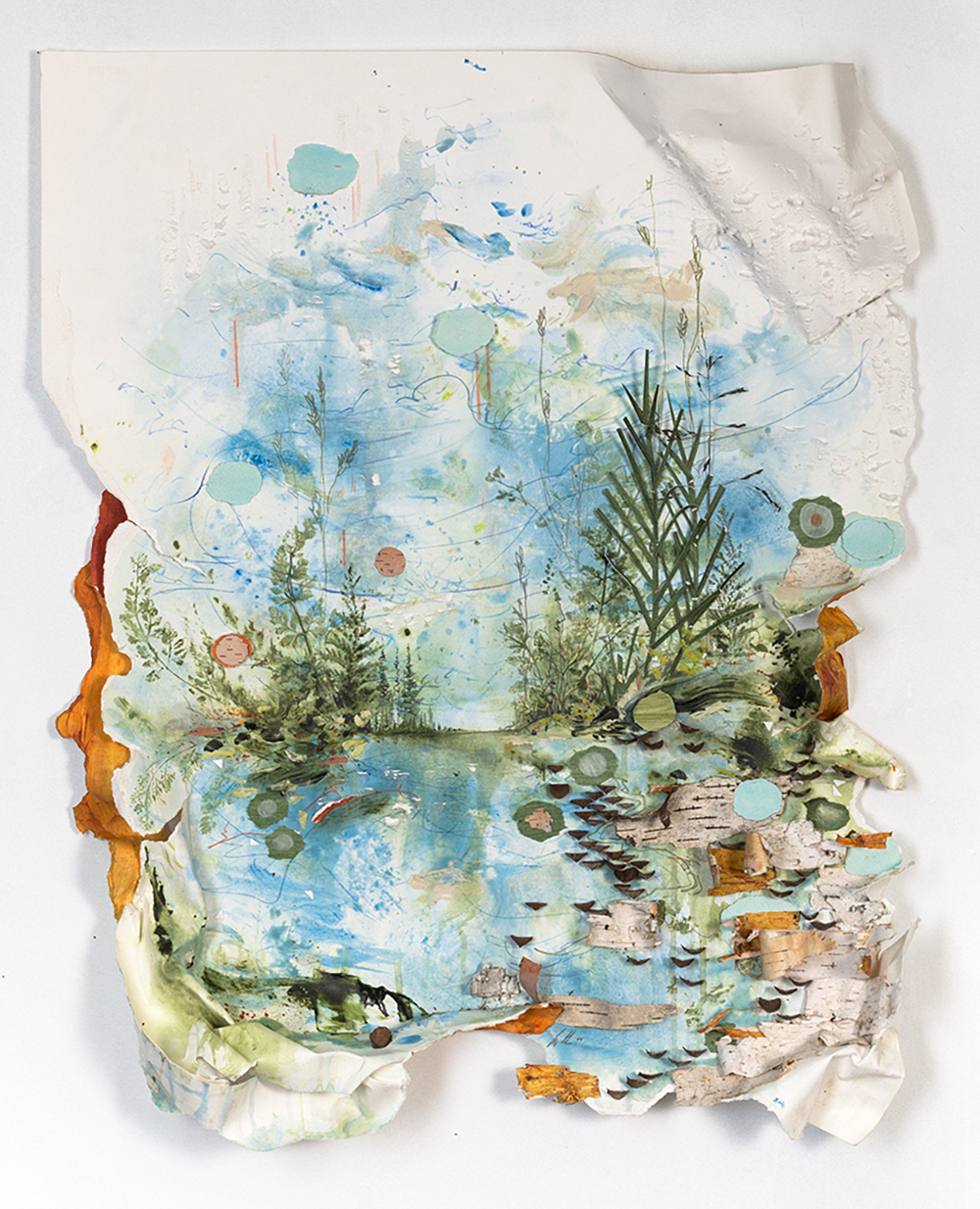 Euclide utilizes his signature assemblage and relief-style sculpture to tell the story of the Preservation Paradox. His newest series of works, titled Scrapes, are masterfully rendered yet meticulously abstracted landscape paintings which investigate the environmental cost of art materials.
Says Euclide of the series, 'Acrylic paint, a petroleum product, is used to generate the illusion of land or water when in a pile or scraped across the surface, as well as thinned out and used to generate the illusion of landscape.' The Scrape series is a study not only of landscape painting, but of paint itself. Thick swaths of acrylic paint serve as both figure and ground, revealing the material's unpredictable nature as well as its ability to be manipulated into representations of nature.
In this way, Euclide asks the viewer to contemplate the irony of landscape painting, a tradition embedded in materials which are intrusive and destructive to the land. 'I feel much of landscape painting is a means of attempting to preserve some beauty—in this instance, in order to preserve one part of nature we destroy another.'