Sculpture
David Altmejd's Metamorphosic Dissections
September 27, 2017
David Altmejd makes large-scale sculptures of anthropomorphic figures cast in a state of metamorphosis.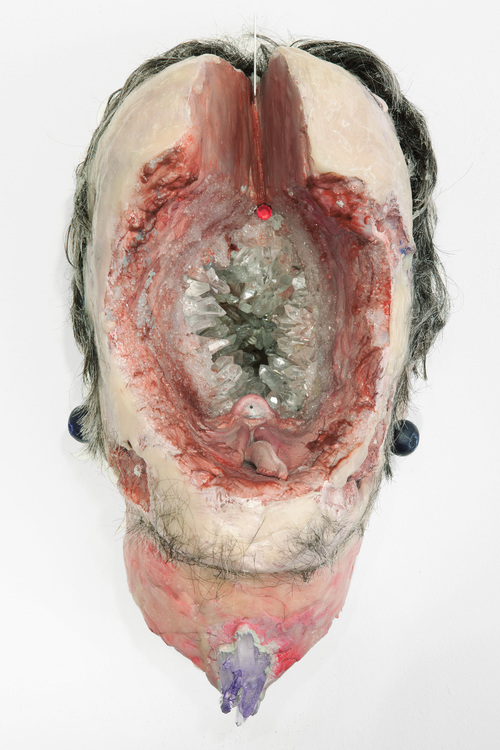 David Altmejd's work is haunting, corporeal and unapologetic, unpacking the human and super-human like a mad geologist cutting open the earth.
These sculptures and assemblages explore the boundaries of traditional figuration by embedding his subjects with otherworldly elements and reconceptualizing how to represent the human figure in all its spatial, spiritual and psychological multiplicity.
Says Altmejd of his process, "When I work, the body is like a universe where I can lose myself. It is a metaphor for the landscape, nature and the mountains." The Healers (2008), another sculpture over two metres high which is formed of wood, foam, plaster and burlap, shows wildly overlapping figures and figurative fragments – hands, wings, kneeling and kissing figures, rendered as if in the midst co-dependent, sexually charged physical agony.
Equally reminiscent of baroque compositions representing the descent of the cross as well as of 19th-century public bronze sculptures commemorating battle massacres, Altmejd's elaborate tableau, mixing handmade craft with the illusion of a digital freeze-frame palimpsest, evokes a mood of constant alchemical mutation.