Sculpture
Damien Hirst's "Anatomy of an Angel"
March 02, 2018
The Anatomy of an Angel is a marble sculpture that British artist Damien Hirst exhibited in his auction with Sotheby's, titled Beautiful Inside My Head Forever. He surprises, provokes, inspires and excites. uses painting, drawings and various installations to explore the relationship between art, beauty, religion, science, life and death.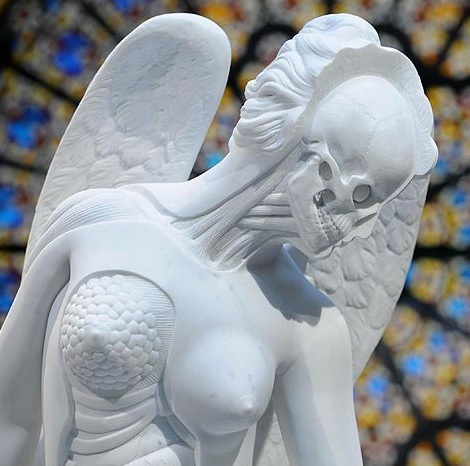 Anatomy of an Angel is hewn in Carrera marble and the artist first sculpture in this medium. Hirst has looked to Alfred Boucher's 1920 bronze sculpture L'Hirondelle for inpiration. Nevertheless, the differences are vital. Boucher's figure is a beautiful, pure angel, Hirst questions its anatomy or humanity. He has chosen to give the angel the same anatomy as a normal, mortal woman. The structures beneath the skin are laid bare, as if by scientific examination. The work reflects Hirst's fascination with human anatomy and modern science.
In Anatomy of an Angel Hirst fuses his interest in religious iconography with the notion that science itself is somehow sacred.