Sculpture
Bending the Lines: Gil Bruvel Explores Texture and Material @ Laura Rathe Fine Art, Houston
Mar 21, 2018 - Apr 26, 2018Laura Rathe Fine Ar, Houston, Texas
What has always impressed us about Gil Bruvel is his ability to push the limits. Not only on the medium he is working with, which, like what he showed at the Juxtapoz Clubhouse in Miami were stainless steel sculptures, but just testing the limits of how he approaches new materials and narratives in his work. His newest solo show, Bending the Lines, which opens at Laura Rathe Fine Art in Houston on March 21st, sees the artist working with wood and exploring the boundaries of the material in a new series of almost painting-like-sculptures.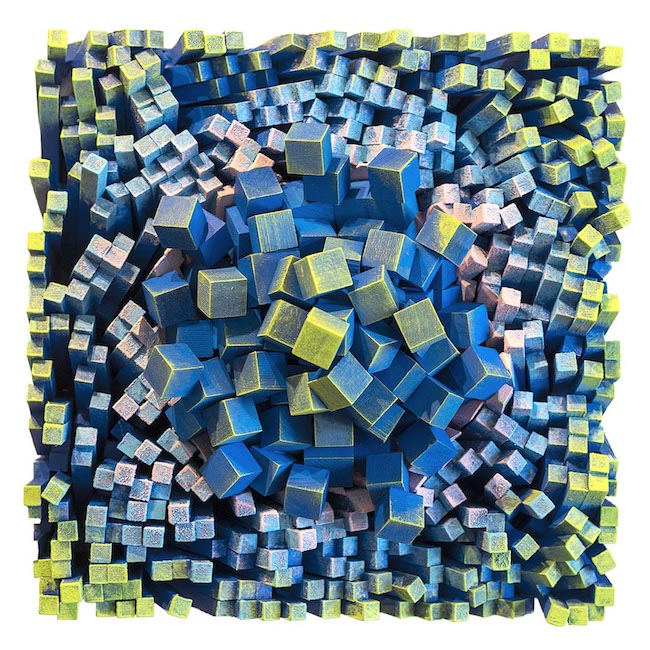 In Bending the Lines, Bruvel takes his skill of literally bending stainless steel into now focusing on bending and distorting wood into abstract sculpture works. As the gallery notes, ". An integral part of this collection is the combination of tones in varying hues alongside a complementary juxtaposition of colors that add to the scenic drama of each piece. Faithful to the material he works in, Bruvel's new series holds a primal aesthetic and natural recollection of the innocence in simplicity. Whether entranced in a cloudscape or captivated with the form of a flower, these sublime subjects are felt through a translation of color."

Check the gallery above for the looks of the new works.

Bending the Lines opens at Larua Rathe, Houston, on March 21, 2018.