Sculpture
Anatomy of War
January 29, 2016
Noah Scalin's series "Anatomy of War," includes sculptures that question our culture of violence. He has sculpted two weapons, an AK47 and a Smith & Wesson, "clinically dissected, revealing a remarkably human set of internal organs," though "with a conspicuously absent brain." With these alterations, Scalin says, "The objects become as fragile as the lives that they can potentially take."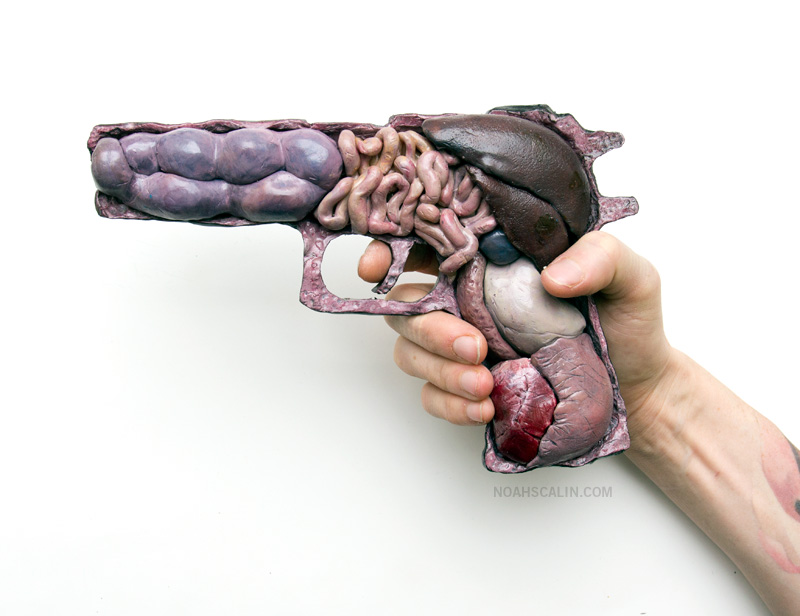 Other portions of this series depict portraits using ignited matches or bullets.
In his series, "The Manhattan Project," Scalin creates portraits of scientists who were "fundamental in the creation of the world's first nuclear weapon." He created each piece with a thousand wooden matches, which were then set on fire. Scalin says, "The resulting burned afterimages are reminiscent of the permanent nuclear shadows of the victims of the atomic bombing in Hiroshima."
Images courtesy of the artist.
Post by Rachel Cassandra.