Juxtapoz
Sci-Fi Works by John Berkey
March 01, 2012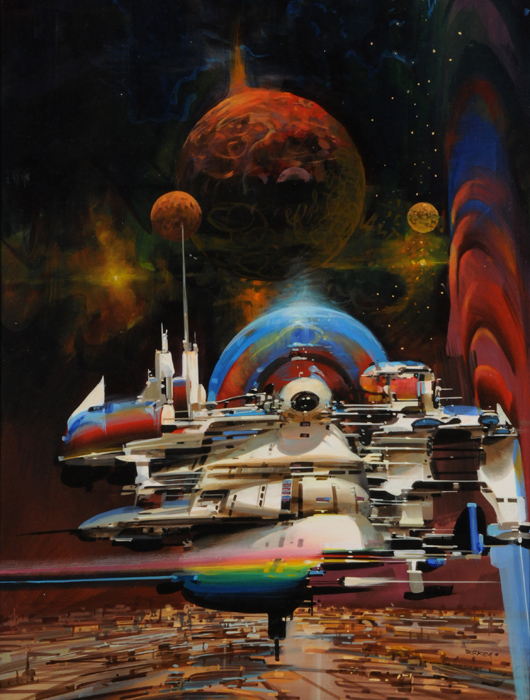 We don't do enough straight out science fiction on this site, and when we came across the work of classic science fiction artist,
John Berkey,
late last night, we had to feature him today. His work with NASA in the 1960s and '70s helped create some of the most famous visuals of science fiction and outer space. (via
wewastetime
)
A little bio on Berkey:
Starting in the nineteen sixties, John was commissioned to do illustrations of the astronauts involved with NASA and the space program as part of their efforts to go beyond the earths atmosphere and eventually to the moon. In 1972 , John caught the attention of science fiction fans the world over with a series of dazzling paintings for Ballantine Books' STAR series. Following the publication of this work, there was a great demand for more space ships to appear on science fiction book covers. By the time of his induction into the Society of Illustrators Hall of Fame in 2004, John was called the most innovative and influential futurist painter of his time.