Juxtapoz
Sarah McKenzie "Transitional" @ David B Smith, Denver
Mar 14, 2014 - Apr 12, 2014David B Smith Gallery, Denver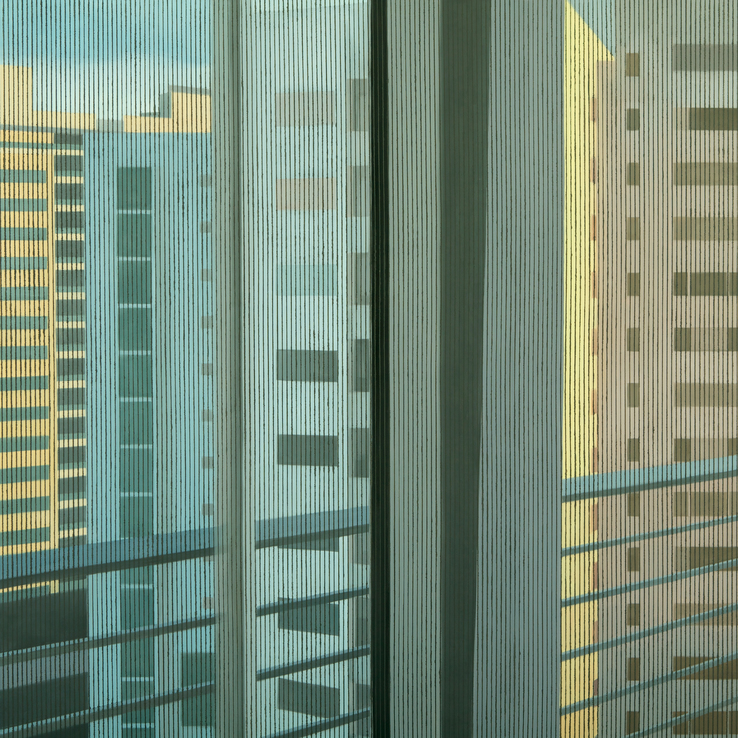 Featuring a series of works created by Sarah McKenzie over the last six years, Transitional showcases elements of the artist's in-depth and ongoing architectural project, with an emphasis on the intended and unintended thresholds of and the views both intercepted and created by architectural elements. The exhibition includes two monumental works from McKenzie's acclaimed Gates Factory Windows series, which were exhibited at the MCA Denver and Aspen Art Museum. In addition to a series of three images exploring home construction and a pair of hotel windows, there are two works completed in 2014, which hint to what might be next from McKenzie: Frieze, an image created by McKenzie of the tent at the Frieze Masters art fair in London in 2013; and Park, in which McKenzie frames the irregular perspective found in the short term parking garage at the Denver International Airport.
Accompanying the exhibition will be a full-color 86-page catalogue featuring a foreword by Nora Burnett Abrams, Associate Curator at the Museum of Contemporary Art Denver, with an essay by Chicago-based arts journalist and critic Kyle MacMillan, as well as text by artist Kim Dickey.
From Kyle MacMillan's essay: Transitional, which features ten of McKenzie's paintings from 2008-2014, shows not only the recent evolution of her work and where it is headed, but also offers ample evidence of both her conceptual depth and technical skill. In these paintings, which depict unprepossessing places such as claustrophobic entryways, construction sites and shrouded windows, she explores ideas of evolution and impermanence and delves into the very essence of putting brush to canvas, skewing perspective, amplifying colors and blurring abstraction and realism.