Juxtapoz
Saber "The Ugly American" @ The Outsiders, Newcastle
Sep 06, 2013 - Oct 05, 2013The Outsiders, Newcastle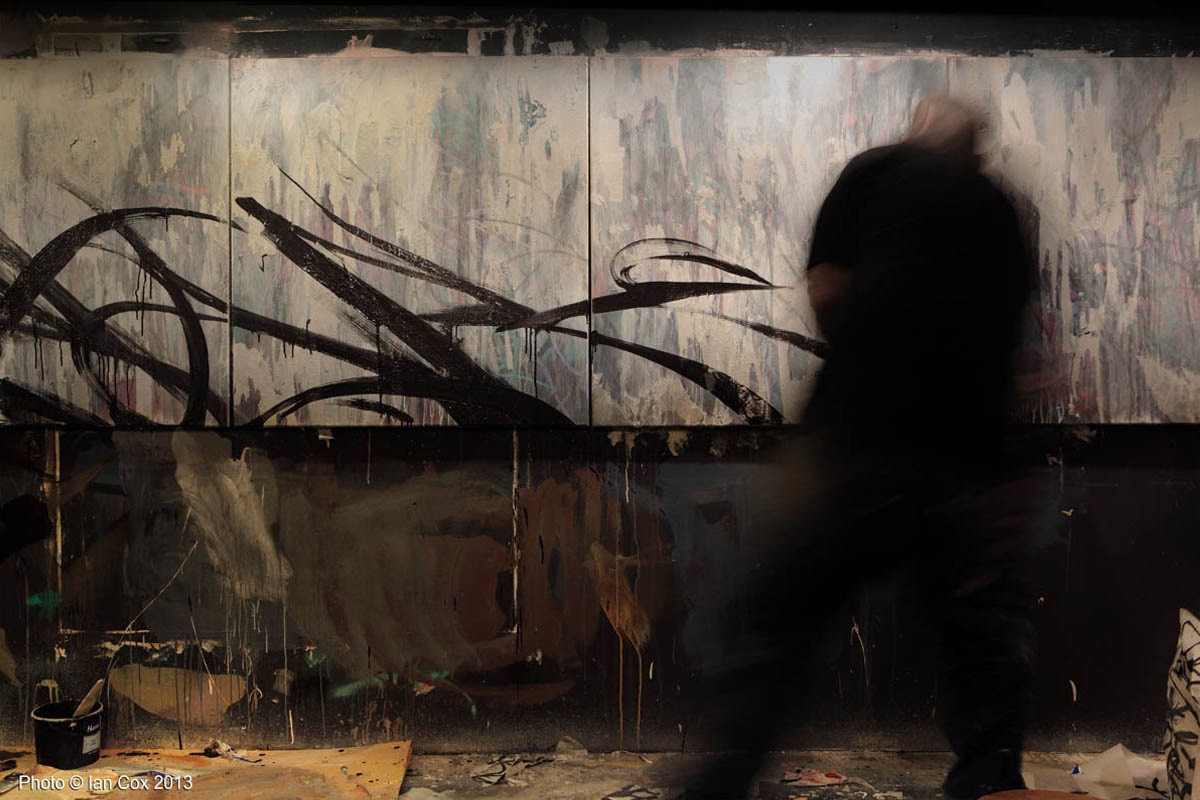 Former Juxtapoz cover artist and politically active graffiti legend SABER opens a brand new body of work, The Ugly American, at The Outsiders Newcastle in England on September 6, 2013. The show will consist entirely of work created in the gallery itself.

From the gallery:

The artist will be literally living and breathing in the space for 7 weeks ahead of the exhibition, so stay tuned to our social media channels for regular pictorial snapshots and updates of his progress throughout the summer.
The exhibition's title, The Ugly American, is taken from the multi-million-copy best selling book and movie: the phrase itself came to be a synonym for all that is wrong with American foreign policy, something very close to Saber's heart and practices. While it may not be obvious when glancing at his works, this theme is woven into the very fabric of every piece he's creating.
At the time of writing, many of the works currently being painted for the exhibition are abstract in nature, however, long-time Saber fans will be pleased to know that pieces from his well known Flags series (both USA and Great Britain) will also feature in the show.