Saber Remembers His Friend, TIE ONE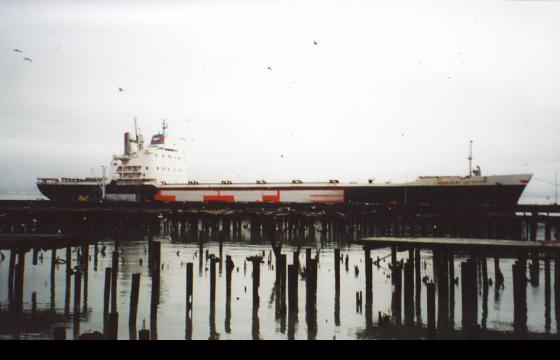 Saber, who has been curating a special photo and video on our Twitter, and Facebook accounts respectively all month long, wrote us this morning with a piece remember the death of his friend, and fellow graffiti writer, TIE ONE, who was shot dead on March 18, 1998 in San Francisco. Read Saber's words after the jump . . .
Saber, who has been curating a special photo and video on our Twitter, and Facebook accounts respectively all month long, wrote us this morning with a piece remember the death of his friend, and fellow graffiti writer, TIE ONE, who was shot dead on March 18, 1998 in San Francisco.

REST IN PARADISE YOUNG JONATHAN SEE LIM, "TIE ONE" ...
Every St. Patrick's day is always difficult for me and my friends. This was the time when our young friend TIE was murdered painting at 120 Taylor st. in the Tenderloin of San Francisco by a well known San Fransisco architecture photographer WILLIAM PORTER, here, here. The San Fransisco police department, inspector Holly Perra, and the City Attorney decided to make sure William Porter did not do any time for his crime of murder even though Perra voiced some concerns on the tragedy. His blatant inconsistencies in his testimony and eye witnesses led the case to the San Francisco Grand Jury to eventually side with Porter. At first they tried to claim TIE was breaking into the apartment through his window but when the obvious evidence was to the contrary they all went with the "he grabbed the gun and it went off" theory. There was no gun residue found on TIE's hands. A witness said they saw William Porter hitting TIE with the gun as he yelled "please don't shoot" as he fled down the stairs William shot him in the back of the head. The witnesses were local junkies so their testimony was not accepted. The only evidence left at the crime scene was TIE's bag of spray paint and his bike locked up on a pole right on the sidewalk. The San Franciso news articles claimed that a bandit broke into a window and was shot for an attempted robbery...
That night we were all walking through the Tenderloin to my apartment on Stevenson Alley when we stumbled on to the noise at the crime scene. Looking past the yellow tape and police officers we could see a clear view of someones head spilled on the ground at the bottom of the stairs. Being the young guys we were, we were intrigued by the noise and drama in the neighborhood observing the crime scene, unaware that is was our young friend we were looking at.
From what I remember Tie was sleeping in FATE'S laundry closet and didn't come home that evening. The next day I was headed to an interview to apply at SF ART Institute when Fate came up to me on Market street and said he felt we should go back to the crime scene a block away. Here we discovered Jonathan's bike still locked up out front. Immediately our hearts dropped and we all broke down. Later that day a group of friends and TIE's sister went to identify the body.
A few days later with the completely fabricated news article every graffiti writer in the bay knew what had happened so we all decided to have a small memorial in the parking lot in front of William Porters studio at Turk and Tailor. Someone had brought an small Asian candle memorial that you light. As we lit the memorial Porter came out of his studio at the top of the stairs and screamed "I KILLED YOUR FRIEND FUCK YOU I'LL SHOOT YOU TOO FUCKERS!!!!!" pointing his video camera at us. Within in minutes the police and fire department came rushing sirens blazing blocking the street and traffic. A women from the fire department pushed us aside and began stomping out the candle memorial and said we could be charged with attempted arson if it wasn't extinguished immediately. The police were aggressive and forced all of us to leave immediately from the premises. As we were forced to leave I can remember looking back watching the small smoke fade away from the memorial. We weren't even aloud to light a candle in honor of our buddy's life in a neighborhood were there are steady torches of blazing crackpipes.
The City Attorney and Inspector Holly Perra tried to paint William Porter as an overall peaceful man. There is record of other violent incidents where William Porter shot another man in the leg two years prior in the same parking lot as well as other violent incidences. Porter was known by the locals as the "Fucked up crazy white guy who will shoot your ass!" prior to the Tie incident. William even had a shooting range target silhouette that could be seen when he opened his front door. All these instances added up don't exactly paint him as a peaceful victim.
Jonathan Lim's death was a complete tragedy for his family, his friends and the San Francisco justice system. Jonathan was only eighteen years old but he had accomplished so much for what he loved most, graffiti. His dear friends from Margaret Kilgallen to MQUE have and will always remember his strange beautiful eyes and his overwhelming passion and tenacity to create art...
I now have a new mission. William Porter is still celebrated as a San Francisco photographer. He has a permanent art display in the first floor lobby of the Pacific Gas and Electric Co. building on Market Street. I believe his work should be removed on how much it hurts us to even walk in there and see this murderer's work celebrated. I haven't figured out the right way to go about it yet as far as the logistics on who to contact at the PG&E building. I figure a pile of heart felt letters could do the trick. The institution's who support his artwork should know that they support a cold blooded killer of another young artists. His web domain is also up for grabs williamporter.com. and should be turned into a dedication site for TIE. Feel free to email him as well at [email protected] and remind him how much Tie is missed. There is no reason use ugly language for the purpose is to make him remember how much TIE was admired and loved. His number and PO box is available under a google search of William Porter photography San Francisco. I refuse to stand by and continue to stumble on his work through the internet knowing what Jonathan's family and friends will continue to go through every St. Patrick's Day... —Saber
Above: THE TIE SHIP..... FATE, MQUE, BNE San Francisco... This has to be one of the most amazing pieces ever painted. Over 25 feet high oil base roller extension block letters on a massive ghost ship dedicated to our young friend TIE...

TIE SAB rollers... San Francisco 1998... That night Tie was inspired to drip all over Twist's letters as a friendly mischievous gesture. He said, "This will get Barry to notice, Ha!"...



SEO... JOY OF LIFE. TIES LAST SPOT... 1998 SF.



Double TIE