Juxtapoz
Ron English "Crucial Fiction" @ Opera Gallery, NYC
November 07, 2012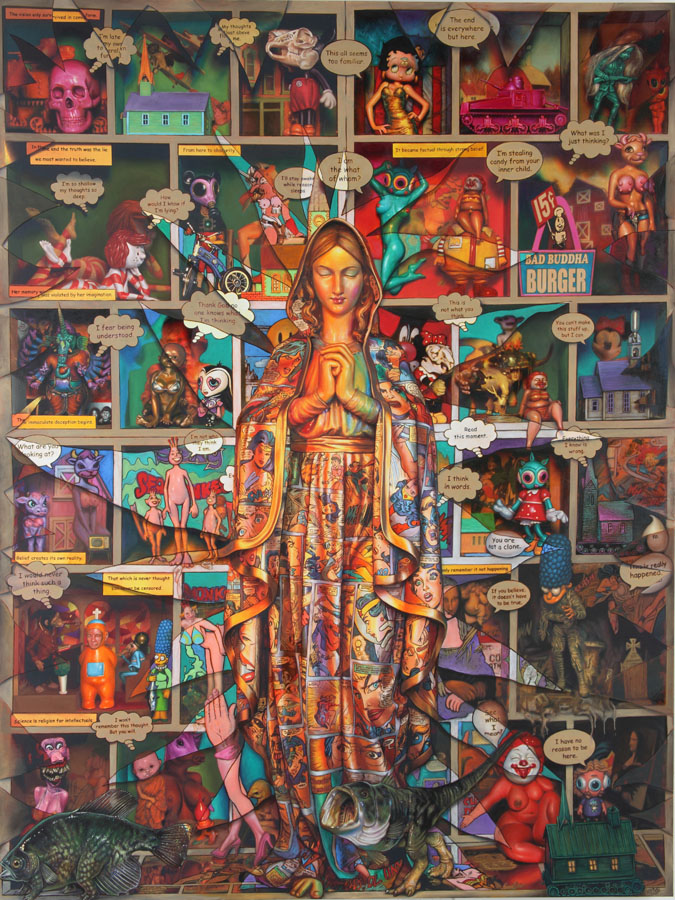 Due to superstorm Sandy, Ron English had his new solo show at
Opera Gallery
in NYC,
Crucial Fiction
, delayed to Friday, November 9, 2012. As we asked Ron to set the tone for the election season by curating our
November Politics and Art issue
, we can't wait to see his new body of work open shop in NYC.
As Ron notes, "...Give me your imagination, and I'll give you my skills." We're in.

"I want to tell my inner child, help me remember what you saw, and I will make it for you..."
Inspired by Andy Warhol, Ron English created his own movement and was baptized "The Father of Street Art." One of the most important and respectable artists of our time, Shepard Fairey, referred to English as "an artist who can paint an advertising satire with the skill of a Renaissance Master (one who's been to the future and witnessed surrealism and 1984!)."
While participating in illegal public art campaigns from the early 1980s, English developed the skills of a master painter to become one of the pioneers of Pop-Surrealism.
He is one of the very few contemporary artists who still uses his oil dipped paintbrush to create masterpieces like a Picasso on acid would do.
In "Crucial Fiction," a series of paintings revealing an inspired collaboration with his former self, English seems to have made an important decision to prove that a true artist is able to use his imagination and transform it into reality. His vision is willing to offer us a unique experience with the excitement and vitality of a child, a child who cultivated a bountiful career that has been spread across streets, museums, movies, music, books and television...
Ron English
Crucial Fiction
November 9—November 29, 2012
Opera Gallery
New York City