Juxtapoz
RIME & TOPER "Snap Back..." @ Klughaus Gallery, NYC
December 20, 2012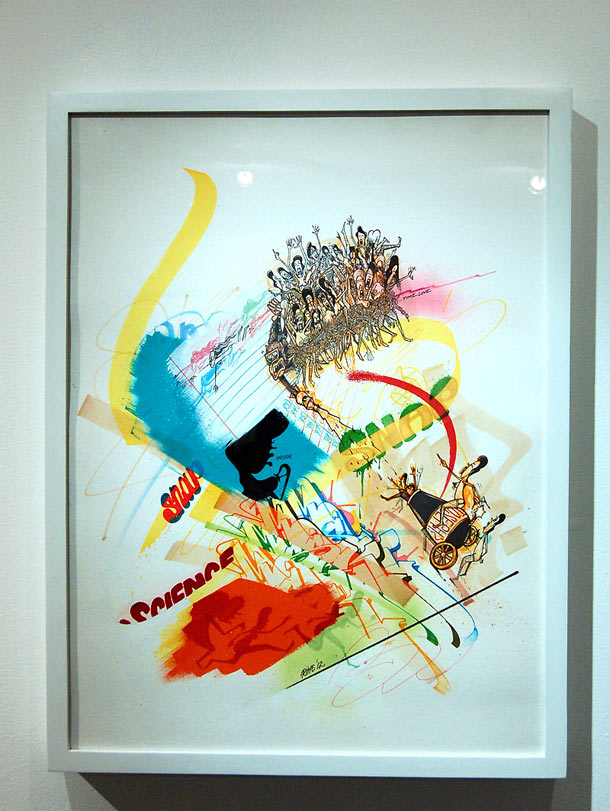 Snap Back – Dangerous Drawings About New York, is the name of the new exhibition of Brooklyn natives RIME (Jersey Joe) and TOPER. The show features a series of drawings, illustrations and paintings that portray the artists' personal experiences about living in New York City... and there is a story behind each piece.
RIME's explosive color, vigorous lettering and lascivious characters play graciously in the space while tracing dynamic directions. TOPER is very well known and respected in the New York graffiti art scene and his mash-up lettering technique is now present in his fine art work.
The show is part of the one-year anniversary celebration of Klughaus Gallery and will be on display until January 1st, 2013.
Words and photos by Juxtapoz' NYC correspondent, Varenka Ruiz