Juxtapoz
Richard Nonas and Joel Shapiro "Cross-Cuts" @ Knockdown Center, NY
May 22, 2014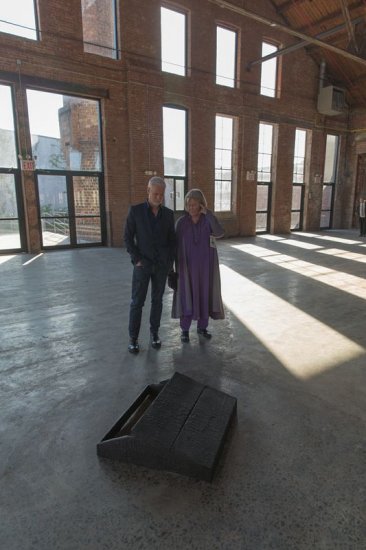 We went to the Knockdown Center in Brooklyn to check out the opening reception of two sculptors who emerged during the early 70's in New York City as pioneers of non-traditional sculptural installation. Richard Nonas and Joel Shapiro have made significant contributions to our understanding of space, scale and structure.
Cross-Cuts is a spatial symphony where the unique architecture and dimensions of the landscape are transformed and challenged by the subtle geographical markers of the artists.
This striking exhibition is presented by Clocktower Productions and curated by MOMA PS1 founder Alanna Heiss, with Associate curator Joe Ahearn. The show will be on view at Knockdown Center, Saturday and Sunday from 2 to 6 pm, or by appointment until June 8, 2014.
text by varenka ruiz