Revok x Reyes x Steel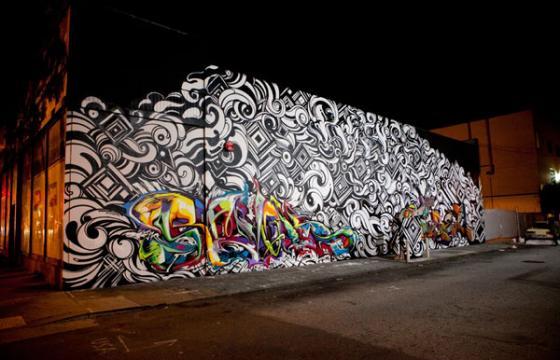 A standout piece just popped up in San Francisco organized by Goorin, featuring stalwarts of San Francisco Reyes and Steel with Revok coming into town to collaborate. Reyes crazy-detailed black and white monster wall was given a touch of color from Steel and Revok. A lot of people have been talking about how good this piece is in SF...

Orgainzed by Goorin, the piece is on Mission Street between 9th and 10th. Go see, take some pictures.