Juxtapoz
Review: A Rolling Stone @ Porter/Contemporary Gallery, NYC
April 21, 2012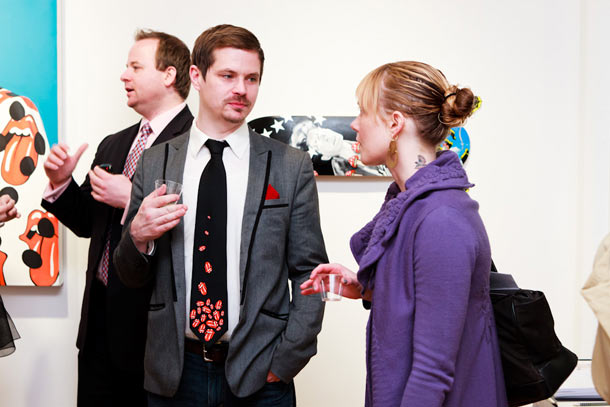 A Rolling Stone is now on view at New York City's Porter Contemporary, a group exhibition celebrating "50 years of the Rolling Stones, while also seeking inspiration from the proverb A Rolling Stone Gathers No Moss. Afterall, as the proverb suggests, those who keep moving are never lacking fresh ideas or creativity.

 

Porter Contemporary selected nine artists who fit the meaning of the proverb and currently hosts their  inspirations and dedication to the band. The Rolling Stones themselves exemplified the proverb as they reinvented themselves numerous times over the past five decades to become music legends. Participating artists works include Jason Bryant, Jeff Huntington, and musician Jimi Haha, whose work features paintings of young Keith Richards and Mick Jagger on sheets of music. Jennifer Murray's works were inspired by the proverb's literal meaning of a rolling stone and allegorically uses stacks of animals rolling. Other artists participating include Naoto Hattori, Jennifer Murray, Adam Normandin, Johnny Romeo, and TwoOne.

 

For more information, visit Portercontemporary.com.