Juxtapoz
Retna for Juxtapoz x Chandran Gallery x Univ Benefit Auction for Waves for Water
March 23, 2014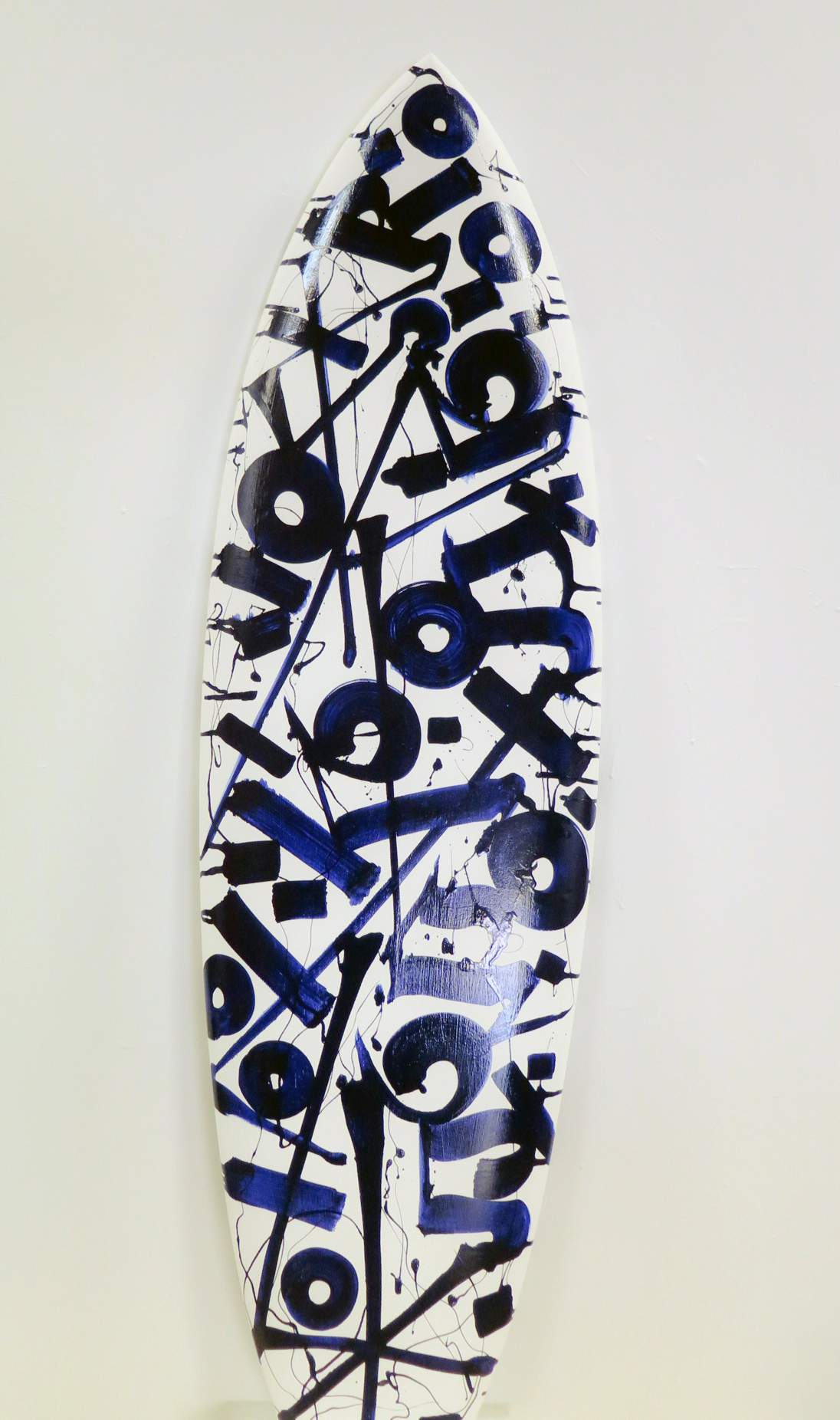 As we have mentioned over the past few weeks, RETNA has contributed a hand-painted surfboard to the Chandran Gallery x Juxtapoz x Univ benefit auction for Waves for Water, an organization on the ground in the Philippines, mobilizing an urgent clean water disaster relief initiative in the aftermath of Super Typhoon Haiyan. Through March 31st, a special curated selection of hand-painted surfboards will be available at auction on Paddle8.

Bid on RETNA's board here!

Juxtapoz, Chandran Gallery, and UNIV would like to thank New Image Art Gallery for additional support.
As part of the special benefit and auction, a one-night exhibition will be hosted on Saturday, March 29, at T.F.R. Gallery in Leucadia, California to celebrate the creation of the boards, and to give an opportunity for final bids on the boards at the gallery.
BID HERE for all the BOARDS!!!!
Artists in participation: CR Stecyk III, Geoff McFetridge, Richard Colman, Jeremy Fish, Lucy McLauchlan, Tim Biskup, Cleon Peterson, Monica Canilao, Andrew Schoultz, Swampy, Tahiti Pehrson, Ty Williams, Jason Jägel, Mel Kadel, Travis Millard, Michael Torquato deNicola, Jared Swilley of the Black Lips, Brazilian artist Ale Jordao.

Please visit WavesForWater.org