Juxtapoz
Reminder: Mike Giant @ Fecal Face, SF
July 20, 2012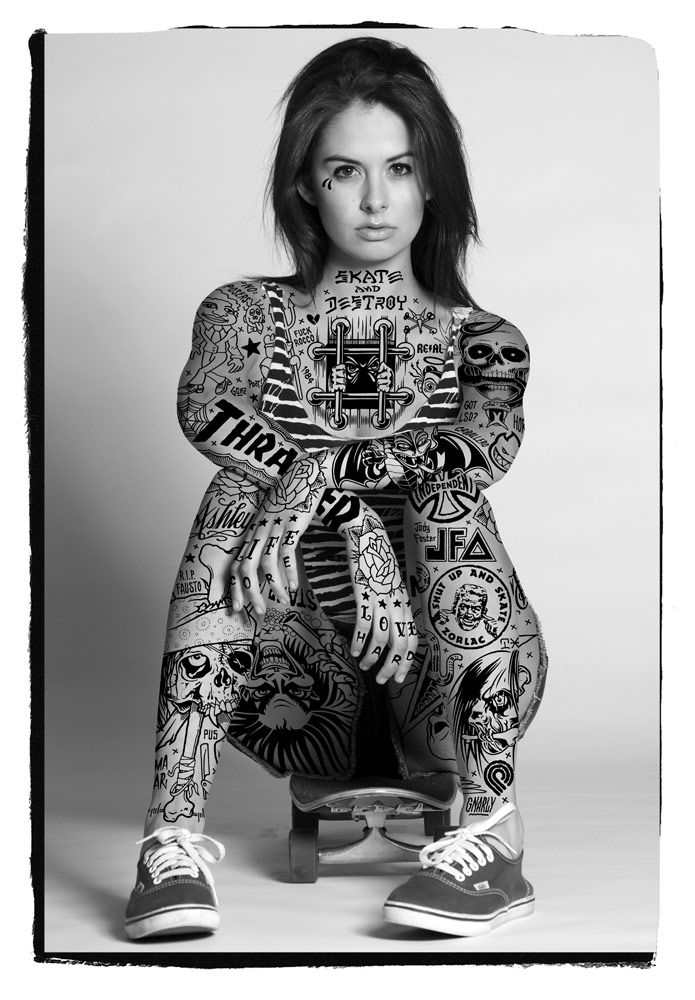 Mike Giant
, cover of our
September 2007 issue
and contributing writer on occasion, has a new solo show,
Confessions of an Old Dirty Skateboarder
, opening at
Fecal Face Dot Gallery
tonight, Friday, July 20. We will be heading out to the opening, as it will be a great chance to catch Giant's recent drawings and also a "rare opportunity to view Giant's personal collection of skateboards he illustrated the graphics for." Giant does a lot of things very well... tattoo, graffiti, fine art, photography, skate graphics... an SF staple.
"I'm a product of my generation. I grew up through the 80s and was drawn to the punk rock and hip-hop cultures simultaneously", Giant said in a recent interview. "I threw myself in headfirst. A lot of those things were about personal expression, and also an anti-establishment attitude like, "We don't need you, we have our own thing." That's the backbone of who I am to this day".
Mike Giant
Confessions of an Old Dirty Skateboarder

July 20—August 20, 2012
Fecal Face Dot Gallery
San Francisco, California