Juxtapoz
Recap: Juxtapoz Projects in Austin, Texas
March 17, 2014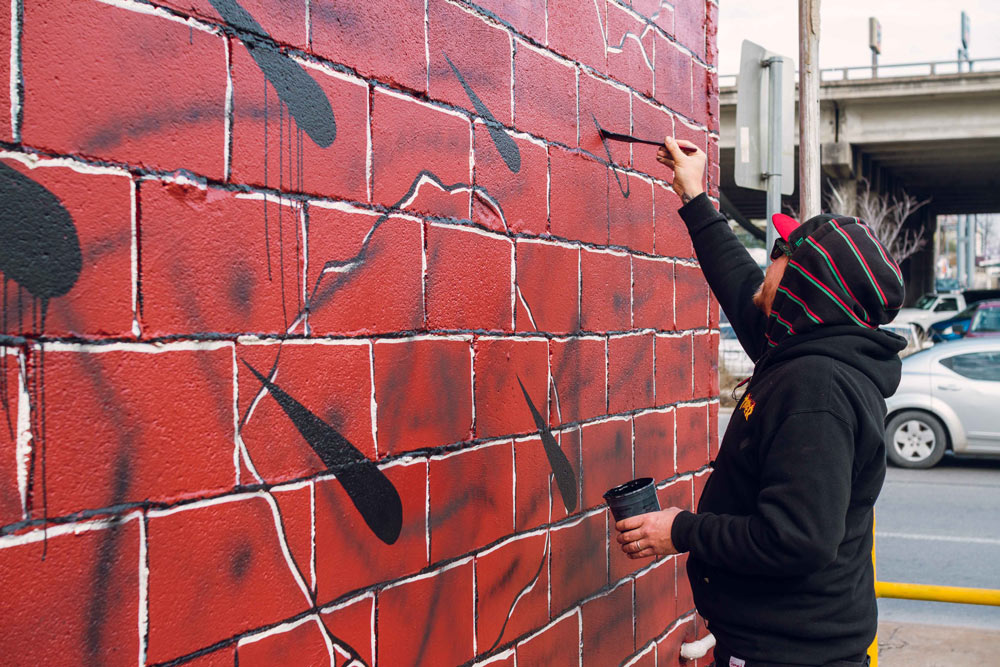 Going on three years, Juxtapoz Art & Culture Magazine and Converse have collaborated on site-specific public art projects around the United States as part of the Converse "Wall to Wall" campaign. From Austin to San Francisco, Brooklyn to Portland, we have ushered the world's best muralists into neighborhoods to celebrate and promote creativity and the arts.
During 2014 SXSW, Juxtapoz and Converse once again teamed up, bringing Richard Colman, Andrew Schoultz, Dennis McNett, and David Ellis to Austin to create installations, performances, and interactive art to accompany the music, tech, and film experiences going on throughout the early weeks of March. Here is a photo recap...

We are sending love and prayers to the victims and families of the tragedy Wednesday night at SXSW. Please consider donating to the SXSW Cares Fund. The fund will help people affected by the tragic events of March 13, 2014 and future possible events. The funds will be disbursed to those most affected through a community-based process to be created by representatives of SXSW, the Austin Convention and Visitors Bureau and the City of Austin with the Austin Community Foundation.
If you are in Austin, Andrew's mural can be found at the corner of Frontage and 6th street. Unfortunately, a thief in the night cut Richard's "Orbs" loose and there were last minute code and permit issues with David Ellis's maze so it will have to be continued elsewhere!
A special thanks to all those who came out and helped build masks and a ship with Dennis McNett! Due to a local Austin Police Department not liking Wolfbat, the parade will have to happen another time...
---
Photography by Alex Nicholson