Juxtapoz
Recap: Ashley Wood "Machine Sabbath" @ Jonathan Levine, NYC
October 23, 2012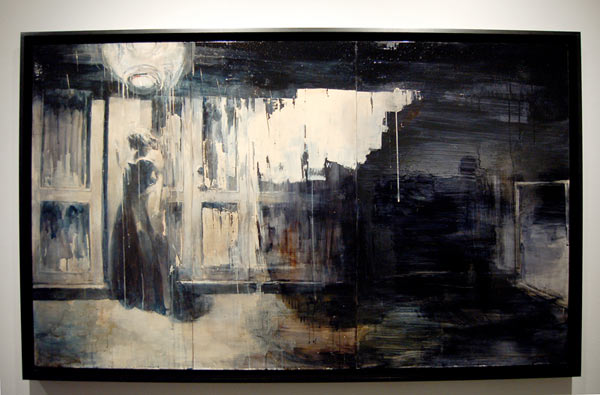 Jonathan Levine Gallery invited us to the opening reception of Machine Sabbath, the new series of paintings, mix media collages and sculptures by Australian artist Ashley Wood.
The female form is the center of the stories Machine Sabbath, were with an expressionist approach, Ashley brings to life sensual and contrasted characters that show what they truly are, in between partly obscure and enigmatic places. The strong atmospheres crated by various layers of oil, acrylic and glaze contrast with the subtle hedonistic gestures of his feminas. In the artist's words, "Machine Sabbath is an inquiry into the ambiguity of silent suburban backyards, the conversations that take place between the denizens of those private spaces and the machines that think for us."
Ashley Wood is an award winning illustrator and his phenomenal work -and first solo show in the United States- will be on display until November 17, 2012.
Text and photos by Juxtapoz' Varenka Ruiz
Jeremy Geddes & Ashley Wood
Through November 17, 2012
Jonathan LeVine Gallery
New York, New York