Juxtapoz
Ravi Zupa "Hard Dream" @ Subliminal Projects, Los Angeles
Oct 26, 2013 - Nov 23, 2013Subliminal Projects, Los Angeles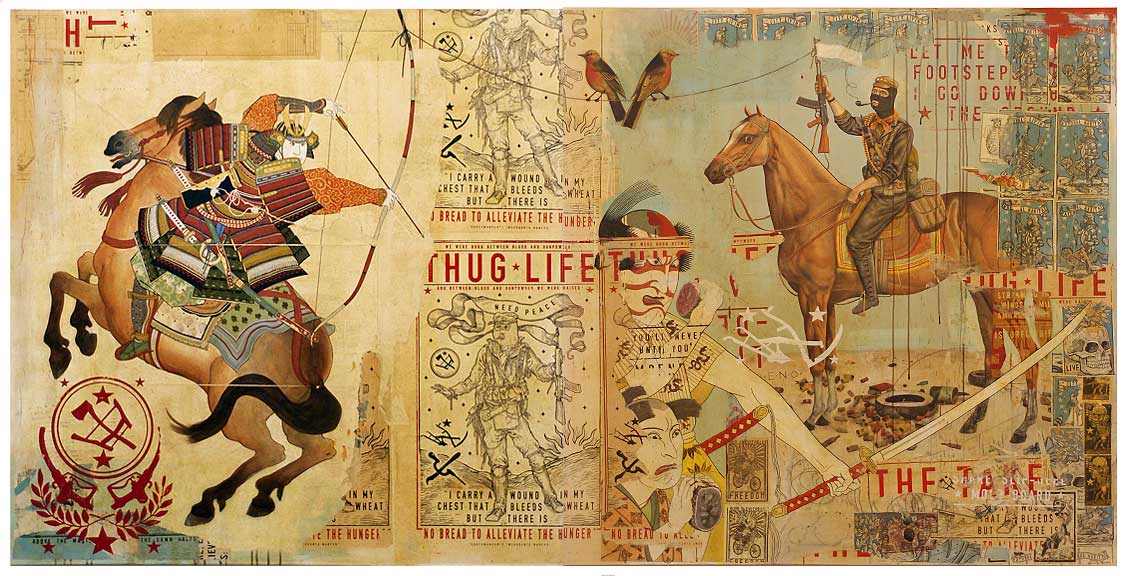 We have been big fans of Ravi Zupa over the years, and are really excited to see what the Denver-based artist's new works will look like when Subliminal Projects in LA opens Zupa's exhibition, Hard Dream, this Saturday, October 26. Amazingly, this is his first solo in LA, and we think the beginning of many to come...
Many of the more ornate works in the show are created with a mixture of acrylic, pencil, watercolor, india ink, color ink, oil pastel, block print, silk screen, and found paper on canvas, while some of the works in the show are a combination of ink and screenprinting techniques. Which ever Zupa uses, the results look as if we are unearthing art from centuries ago, with an aged look mixed with contemporary iconography.
As the gallery notes, "In an age of over stimulation and exposure to anything and everything from the past present and future, Zupa's paintings speak to the idea that meaning is created through how we combine and structure what we see, feel, know, and learn. In this way we are able to dream up something more beautiful, more dynamic, that is greater than just the sum of its parts."
Ravi Zupa: Hard Dream
October 26—November 23, 2013
Subliminal Projects, Los Angeles