Juxtapoz
"World Domination": Todd James @ Lazarides
Mar 06, 2013 - Apr 11, 2013Lazarides Gallery, London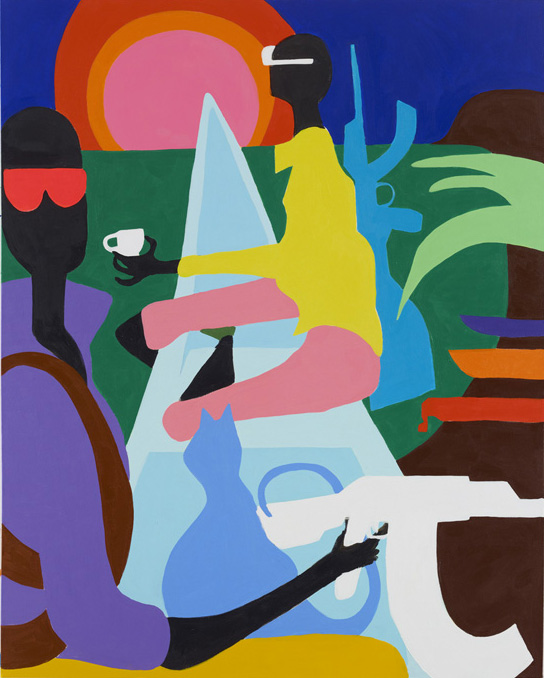 Former Juxtapoz Magazine cover artist Todd James (aka Reas) will be exhibiting a new collection of acrylic paintings at Lazarides Gallery in London. Part of his iconic Somali Pirates series, the New York-based artist's paintings depict pirates, often in headgear and masks, brandishing AK-47s and performing a range of quotidian activities. A selection of gouache on paper works will also be on display, many featuring singular brand of All-American girl as cheerleader of the Apocalypse, bearing arms and baring ass.
In addition to this series of new works, the exhibition will feature a recreation of Vandal's Bedroom, the sprawling, graffiti-filled structure that was a highlight of the Art in the Streets exhibition at the LA MOCA. Part object, part installation, this bedroom-turned-graffiti-battle-station gives glimpses of plans for an imaginary artistic takeover.
The vandals and pirates that people the works of World Domination share a common thread; both parties sidestep invisible boundaries erected by controlling factions.
The show runs 6th March - 11th April 2013.