"Everything Ever And Nothing Never" Opening Photos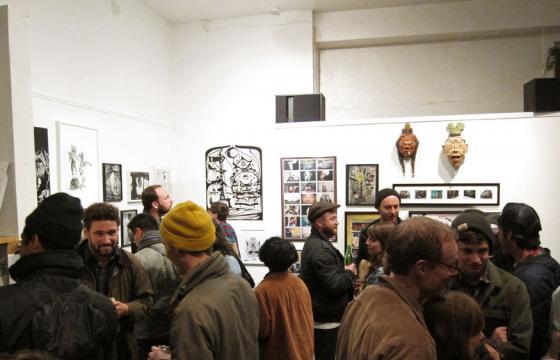 Over the weekend a large crowd of attendees stopped by Needles and Pens in San Francisco for the opening of
Everything Ever and Nothing Never
.
Curated by Juxtapoz contributing editor, Austin McManus, this group show consists of an eclectic roster of established and emerging artists working in a variety of mediums.
The artists chosen for this show have made a strong impression on me individually at different times over the years, often underrated and overlooked, all possessing characteristics and traits that make them unique artists," says McManus.
Featuring the works of: Jai Tanju, Tahiti Pehrson, Deuce 7, Aminah Slor, Read More Books, Kevin Bouton-Scott, Grady Gordon, Michael Alvarez, David Jien, Jeff Canham, Bill Daniel, Joey Alone, Derek Albeck, Ross Farrar, Ken Davis, Ian Norstad, Nicolas Torres, and Austin McManus.
More photos from the show at www.theflopbox.com