Juxtapoz
Psychedelic 1960s: The Poster Art of Victor Moscoso
February 19, 2014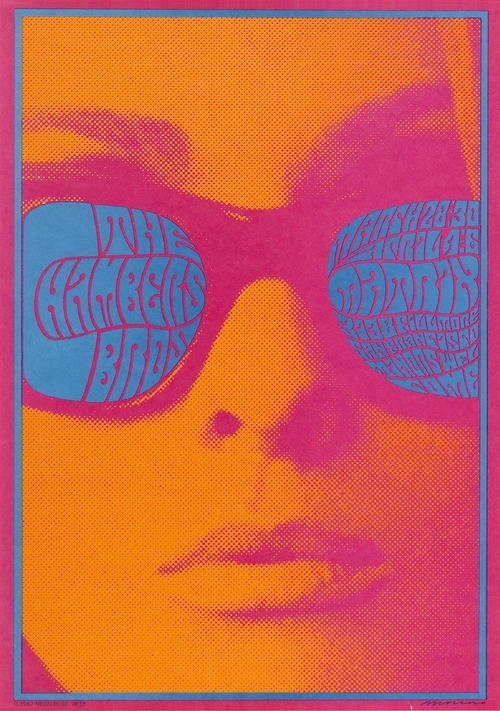 Today, we complete our portfolio showcases on the "Big 5" the artists most synonymous with San Francisco's psychedelic poster art scene of the 1960s. Victor Moscoso is a legend of course, with his Chambers Brothers poster being the cover of the March 2014 issue of Juxtapoz, but more so, his work to us is the signature look of psychedelic poster art. From found imagery, to nudes, kaliedescope eyes, and stunning summer color blends, this is what psychedelia looks to us.

For more artists in the March 2014 issue:
To subscribe to Juxtapoz and receive the March 2014 issue for free, click here!


Unless otherwise noted, all images on this web site are protected by US and International Copyright Law and © Victor Moscoso and © Neon Rose, except for Family Dog images which are © Family Dog 1967 - © Rhino Entertainment 2008, used under license. No images may be used in any form without expressed written permission from Victor Moscoso.