Juxtapoz
Psychedelic 1960s: The Poster Art of Stanley Mouse
February 18, 2014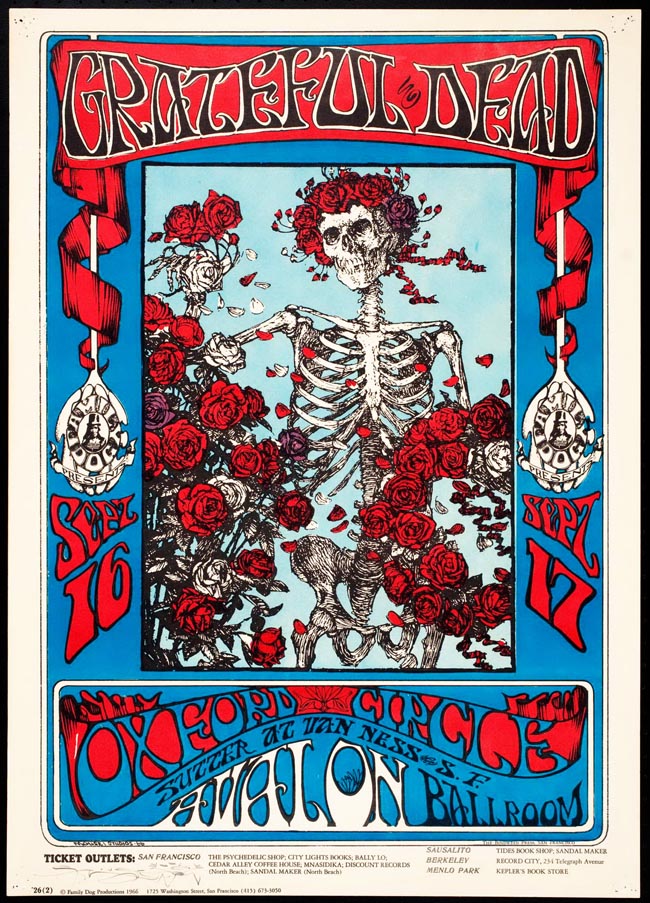 All month, we are showcasing portfolios from the "Big 5," the artists most synonymous with San Francisco's psychedelic poster art scene of the 1960s. Today, we look at Stanley Mouse, a former Juxtapoz cover artist known for his collaborative work with the Grateful Dead. Mouse also had an artistic partnership with Alton Kelley, with both artists working together on some of the most famed posters of the era. We even have a new collaboration that Mouse did with Emek here in this gallery...

For more artists in the March 2014 issue:

Wes Wilson

Rick Griffin

Alton Kelley

To subscribe to Juxtapoz and receive the March 2014 issue for free, click here!