Juxtapoz
Preview: Women Are Hereos: A Global Project by JR Book
May 02, 2012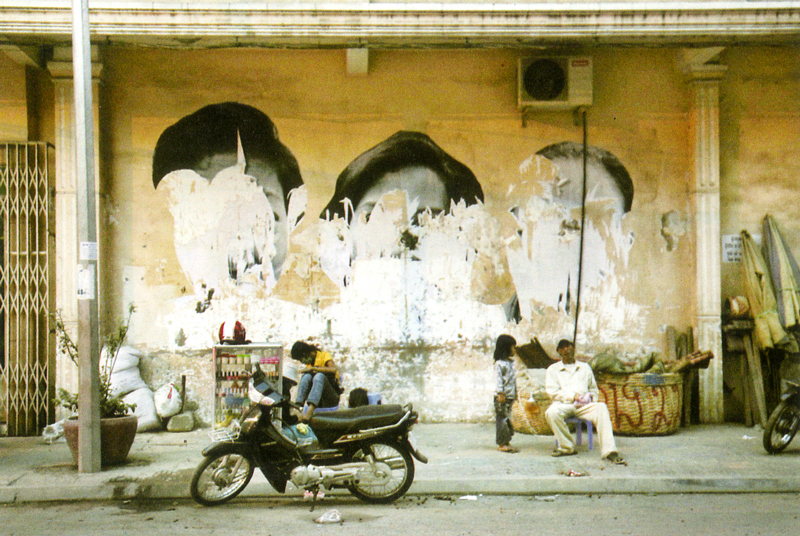 WIth our
Public Art Issue (May 2012)
getting a lot of attention and great feeback, we have been excited that our 4 cover artists have been busy this month.
JR
, who is always busy with various projects around the world, is set to release a new book this month,
Women Are Hereos: A Global Project
by JR with Abrams. We have a few sneaks of the book to show you today.
From Abrams, about the book:
Guerilla street artist JR traveled to Sierra Leone, Liberia, Sudan, Kenya, Brazil, India, and Cambodia to seek out women struggling in their everyday lives and, in his words, "to take their stories around the world." Pasting mural-size portraits of his subjects into their own communities—on the sides of buildings, on trains, on bridges—he brings a haunting human presence to harsh environments of social conflict. His photographs of the vast outdoor "exhibitions" that he creates are iconic images celebrating the worth of the individual. A beautifully illustrated account of this remarkable project, Women Are Heroes introduces JR's thrilling imagery of the modern landscape filled with human faces, and also includes his original photographic portraits paired with interviews in which the women share their lives and dreams.