Juxtapoz
Preview: Sickboy @ White Walls, San Francisco
March 17, 2012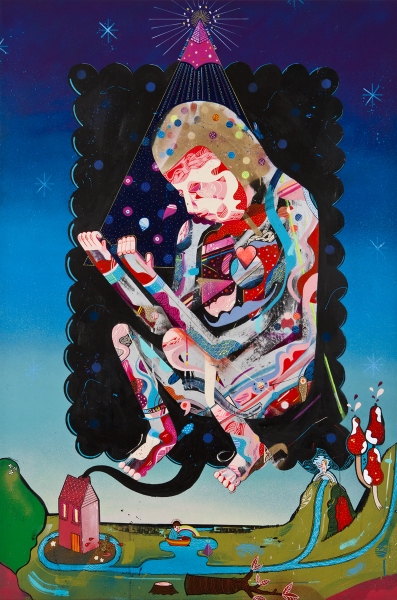 Tonight, March 17,
White Walls
in San Francisco is set to open a new show with UK's
Sickboy
, titled
Wonder Club: An Exhibition of Dreams
. The show is credited as "uncurated by Ben Eine," which we can only assume means curated. Or not. What does that mean? The title of the exhibition itself refers to a meeting place in the mind of the artist, where his cryptic street messages, surreal abstraction and comical illusions all come together.
White Walls writes that, "Sickboy's new works reveal inspiration drawn from anatomical studies, the age of enlightenment, romanticism, comic books and fairytales." The faces/portraits that you see below, are our favorite works from the UK artist to date.
Sickboy
Wonder Club: An Exhibition of Dreams
March 17—April 17, 2012
White Walls
San Francisco, California