Juxtapoz
Preview: Shawn Barber Book Release and Exhibition @ Joshua Liner, NYC
June 28, 2012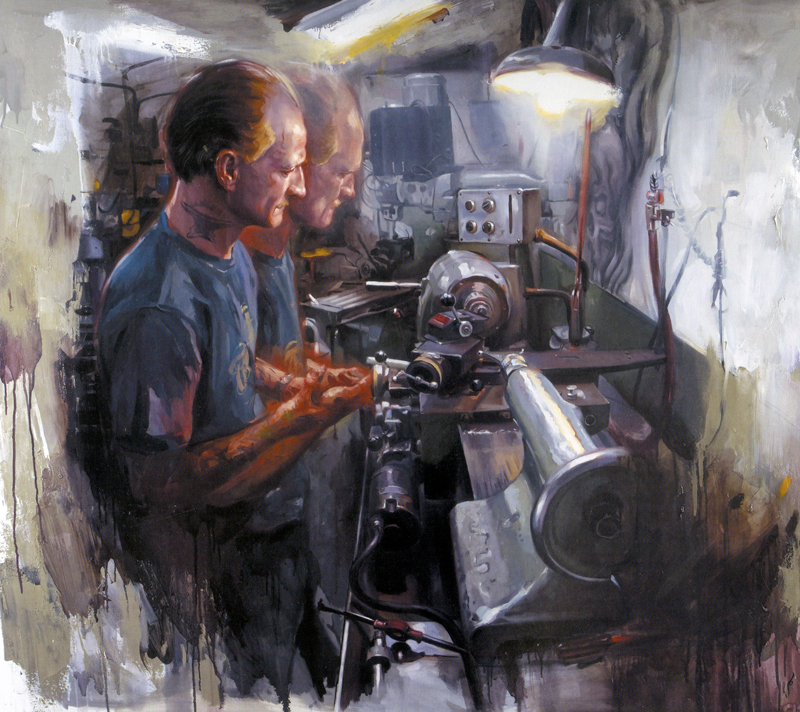 Tonight, June 28, in NYC,
Shawn Barber
is opening a new exhibition,
Memoir: The Tattooed Portraits Series
, at
Joshua Liner Gallery,
part of his ongoing series of tattooed portraits of both the culture and its most revered talents, including portraits of Don Ed Hardy, Kim Saigh, Stanley Moskowitz, Grime, Henry Lewis, and Adrian Lee. In conjunction with the opening, Barber is also releasing a book of the same name, the third volume of Barber documenting tattoo culture.
We received a copy of the book in our office last week, and along with some of the works in the show, we have compiled a preview in the gallery below. The book is published by Last Gasp.
From Joshua Liner Gallery:

As a painter, Barber comments on the act of mark-making itself, including aspects of the pictorial, the sensual, the practical, and the personal. His meticulous brush strokes, in oils on canvas, echo the inked traces of needle on skin. He treats these surfaces in much the same way; the vivid palette and subtle shadings used to recreate the tattoo designs are just as crucial to capturing the varying tonalities of skin, shadow, and setting.
Shawn Barber
Memoir: The Tattooed Portraits Series
Joshua Liner Gallery
June 28—July 28, 2012
New York, New York