Juxtapoz
Preview: Ryan Travis Christian & Marissa Textor "It Ain't Conceptual" @ Cooper Cole, Toronto
April 27, 2012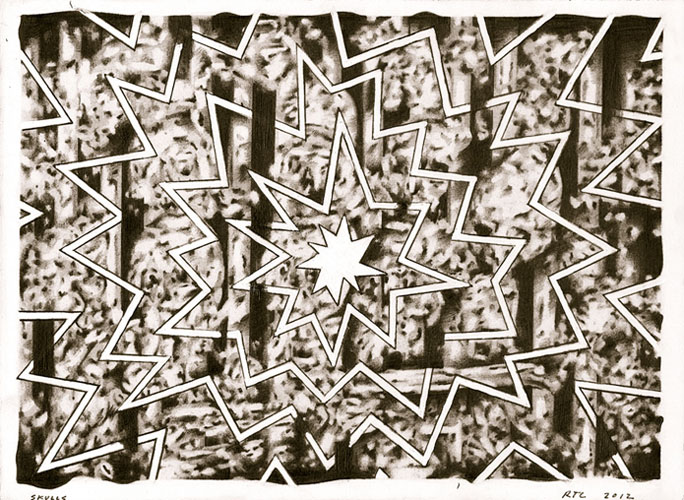 Tonight, April 27, in Toronto,
Cooper Cole Gallery
is hosting
It Ain't Conceptual
, featuring new works from Ryan Travis Christian and Marissa Textor, two up-and-coming artists that we have had on our radar for quite some time, and we quite excited to see showing together. With Christian's vintage cartoon aesthetic, and Textor's photoreal graphite drawings, this will be a really strong show.
From the gallery:
Ryan Travis Christian's psychedelic drawings (seen above) are the result of a combination of comic elements, vintage cartoon iconography, and humorous pop cultural references. He has exhibited his art across the USA and overseas in countries like Denmark, The Netherlands, and The United Kingdom. I am very excited to be presenting this new body of work in Toronto. His last exhibition received a positive response, and even garnered a review from Frieze Magazine that can be read at this link.
Marissa Textor creates photorealistic graphite drawings which depict imagery based on geographic and organic sources. Reconstructing familiar images with her flawless technique, Textor manages to evoke an ominous sense of curiosity and an enigmatic understanding of the environment. She has been featured in Esquire Magazine, Time Out, and New American Paintings.
Marissa Textor:
It Ain't Conceptual
Ryan Travis Christian and Marissa Textor

April 27 - May 20, 2012
Cooper Cole
Toronto, Canada