Juxtapoz
Preview: "The Lucent Dossier Experience-When Lucent Found Herakut" in Los Angeles
February 14, 2012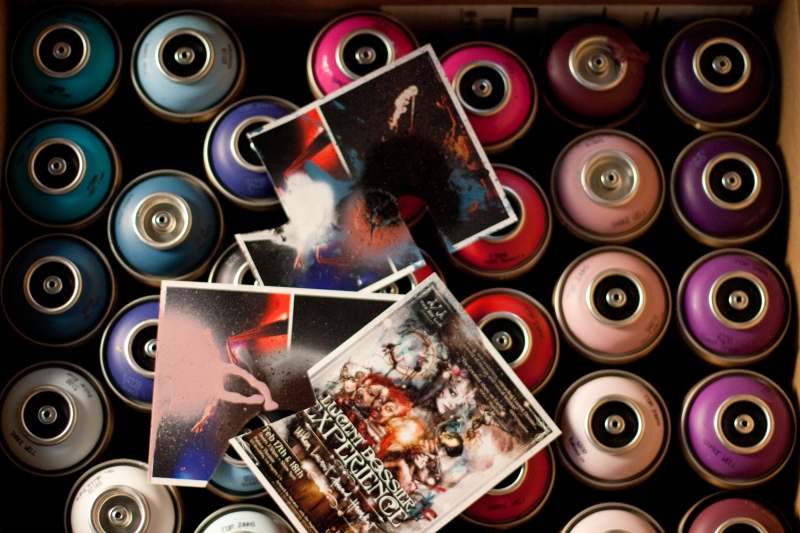 Our good friends, the German art duo of
Herakut
, will be collaborating with the performers from
Lucent Dossier
in
The Lucent Dossier Experience – When Lucent Found Herakut
, this Friday and Saturday (Feburary 17 and 18) at the downtown Los Angeles space, the Palace Theater. We got a few preview images of what Herakut and Lucent Dossier will have in store this week. The Lucent Dossier will be bringing Herakut's workto life in a live performance art piece.
As Hera from Herakut told us this week, "Lucent Dossier consists of everything a surrealist painter could hope for if he was asked to bring his paintings to life and have his character move and act on stage: acrobats, contortionists, aerial dancers, stilt walkers and an electronic rock band. These elements combined with a Herakut look created a whole stage set, a number of freshly tailored costumes for characters and their stories that have already appeared on Herakut murals and paintings. We will actually be on stage working and painting there, turn the Palace Theater in our own little studio."


Buy your tickets here.

photography by Eleonora Barna
"The Lucent Dossier Experience – When Lucent Found Herakut"
Friday, Feb., 17th & Saturday, Feb.18th, 2012
The Palace Theater, 630 S. Broadway, Los Angeles
tickets: www.lucentdossier.com