Juxtapoz
Preview: Pedro Matos "Building Castles Made of Sand" @ Martha Otero, LA
May 17, 2013 - Jun 15, 2013Martha Otero Gallery, Los Angeles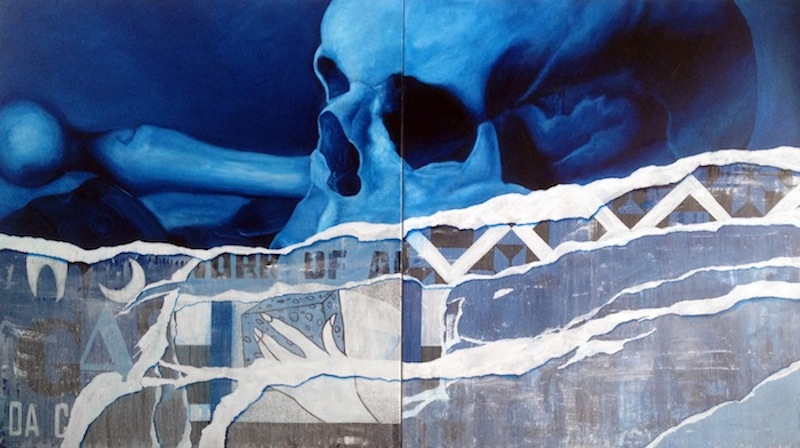 London-based, Portugal-born Pedro Matos, who we had the chance to finally meet at Ivory & Black's booth at Art Basel in Miami this past year, will be having his first solo show in Los Angeles at Martha Otero opening on May 17, 2013. Building Castles Made of Sand featuring a new series of oil paintings on canvas and azulejo panels - a traditional Portuguese medium of hand-painted, tin-glazed, ceramic tile work.

Pedro Matos' paintings feature a rich and complex layering consisting of different languages of communication, which combine texture, patterns, realistic figurative painting, new media, digital and text references. His work draws the viewer into a dialog surrounding the impermanence of social and cultural values.
The use of traditional mediums to create an aesthetic of decay and ephemerality, together with a survey of subjects and references throughout the history until the contemporary society, tries to raise questions of subjectivity, arbitraries, and ephemerality in our value structure and cultural and social epistemology.
Pedro Matos
Building Castles Made of Sand
Opening reception: Friday, May 17th, 2013 from 6 to 9pm
May 17 – June 15, 2013
Martha Otero Gallery
Los Angeles, CA