Juxtapoz
Preview, Part 1: Bonhams Urban Art Auction
October 23, 2012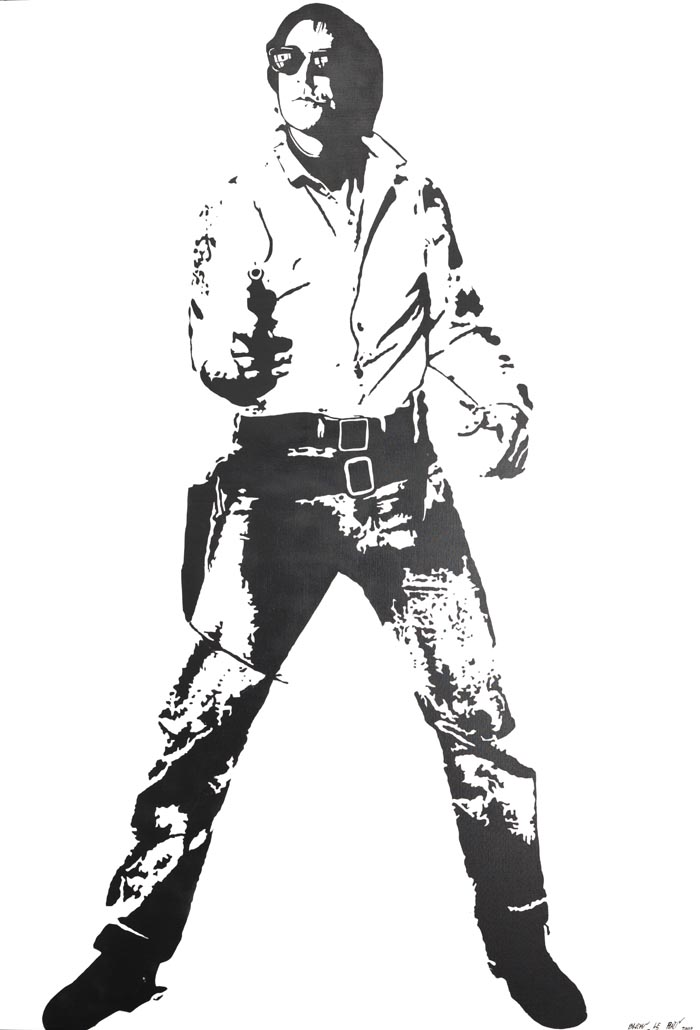 In conjunction with Bonhams Auction House holding their first United States
Urban Art Auction
on October 29, 2012, in Los Angeles, we have previewing works and speaking with directors from Bonhams all week. Today, we look at a few of the works from Banksy, Chaz Bojorquez, and Blek Le Rat that will be up for auction next week. Who wants a rat?
Read our conversation with Bonhams' Gareth Williams here.
From Bonhams:
Bonhams is set to take L.A. by storm with an outstanding selection of street art at the inaugural US Urban Art sale on 29th October. Highlights of the sale include key works by the celebrated British street artist Banksy, Shepard Fairey, KAWS and the "Godfather" of East Los Angeles "cholo" style graffiti, Chaz Bojórquez.|

The LA Urban Art sale is the first auction of its type to be held in the US and will bring together powerful works by the world's most pioneering graffiti artists. Banksy highlights, recently unveiled in London include 'Gangsta Rat', estimated at US$100,000 - 150,000 and 'Paparazzi Rat', estimated at US$100,000 - 150,000. Both are works on canvas and include Banksy's signature rats, which appear in so many of his works.

In 2005 the artist commented:

"They exist without permission. They are hated, hunted and persecuted. They live in quiet desperation amongst the filth. And yet they are capable of bringing entire civilisations to their knees. If you are dirty, insignificant and unloved then rats are the ultimate role model."


For a full list of captions and estimates, visit Bonhams Urban Art Auction listing.