Juxtapoz
Preview: Miss Van "Wild At Heart" @ Copro Gallery, Santa Monica
July 31, 2012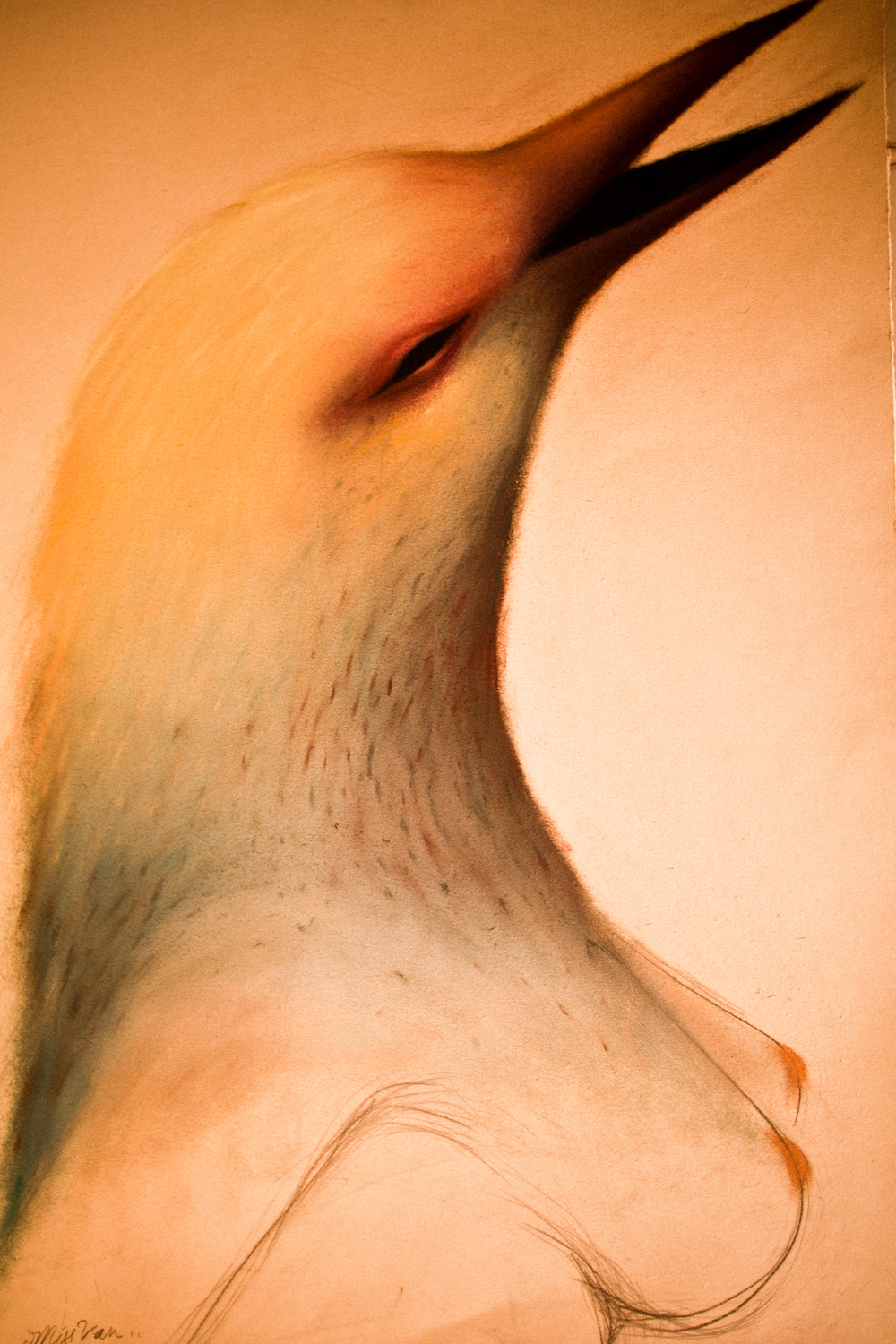 Former Juxtapoz cover artist, and continually one of our favorite fine artists working today, French-born, Barcelona-based artist Miss Van is set to open a new exhibition, Wild at Heart, at Copro Gallery in Santa Monica on Saturday, August 11, 2012. Internationally known for her poupées, the French word for dolls, Miss Van's dreamlike narratives are filled with spontaneity and lightness. Yet they also reveal a darker side that has evolved from her experience as an acclaimed graffiti artist.

Stay tuned for our interview with Miss Van in the upcoming September 2012 issue of Juxtapoz.
Miss Van's new series of paintings and drawings on paper and wood continues to combine her seductive and delicate muses with animals, adding a bestial element to her work. However, she introduces masks to her imagery, creating a trifecta of complexity, ambiguity and mystery.
Choosing to focus on details while isolating different body parts, such as eyes and mouth, Miss Van adds, "The masks allow me to show more feelings, other sides of a same character, hiding the face, partly or totally and embracing the animal strength, personality and attitude. I am illustrating the chemistry between the feminine delicacy and the bestial instinct, natural and raw and we all have this duality inside."
To celebrate the opening of "Wild at Heart," Citizens of Humanity will debut a new t-shirt collaboration with Miss Van, which will be given as a complimentary gift to guests at the reception. She will also be featured in the premiere issue of a new collectible print publication by Citizens of Humanity launching this August. Miss Van notes, "Thanks to Citizens of Humanity for its support, this show will definitely come out more complete and powerful than before."
The opening reception for "Wild at Heart," takes place Saturday, August 11 at Copro Gallery from 8pm-11:30pm, and is open to the public. The exhibition will be on view through September 1, 2012. The show is sponsored by Citizens of Humanity.
Photography by Stefan Kocev




Miss Van
Wild At Heart
August 11—September 1, 2012
Copro Gallery
Santa Monica, California