Juxtapoz
Preview: Mario Wagner "Controlled Spaces" @ Breeze Block, Portland
Aug 01, 2013 - Aug 30, 2013Breeze Block Gallery, Portland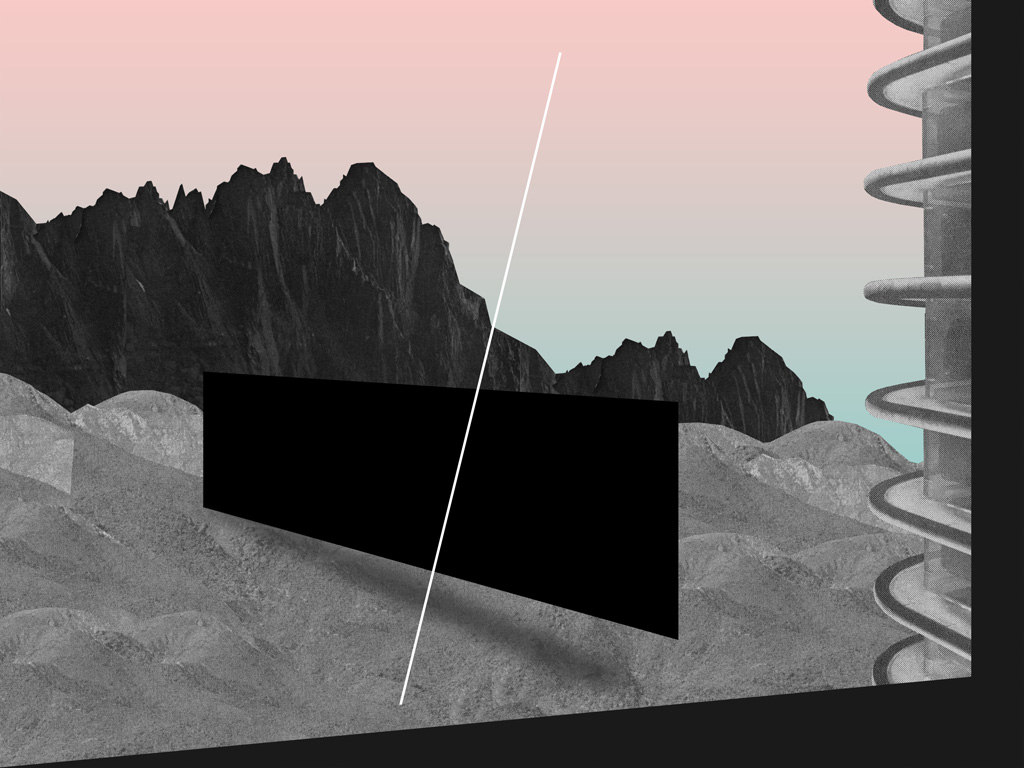 Breeze Block Gallery is proud to present Controlled Spaces, an all-new collection of work by Berkeley-based artist Mario Wagner. Wagner has always been an artist that Juxtapoz admires, a rare mix of collage and fine art that takes aesthetics of James Bond, vintage sci-fi, and Mad Men and combines it with abstraction, surrealism, and landscape exploration. The show will open in Portland on August 1, 2013. As we have mentioned on the site recently, Wagner has work in the Victoria & Albert Museum in London right now for the group show Memory Palace.

From the gallery: Wagner creates worlds imbued with a sense of cinematic intrigue and sci-fi fantasy that speaks to the era from which he draws reference - a time when futuristic fascination was widespread, space travel was imminent, and the possibilities of technology were limitless.
Wagner's immersive landscapes depict mysteries that border on the eerie, begging at the viewer's imagination and inviting contemplation of the origins of the story's beginning and its probable end. The characters reflect a haunting sense of being watched as they proceed bewilderedly through the ominous realms they inhabit.
The intangibility of thoughts and energies materialize into something outside of Wagner's self, allowing him to attain a personal balance when creating his artworks. He finds imaginary solutions to the questions posed within the worlds he builds and allows himself to enjoy being the authority that directs the fate and actions of the characters he creates within his stories.
Wagner's art practice employs analog methods of collage incorporating vintage print media, which requires exacting levels of finesse with the tools of his trade - scalpel blade, scissors and glue in addition to acrylic. In a digital age, his old school methodologies echo the retro-futurist content of his work. Using these traditional materials and practices allows him to create something new from assembled artifacts, manipulating his imagery to present an all-new collaged aesthetic.
The exhibition opens at Breeze Block Gallery on Thursday 1st August 2013 6-10pm. Preview evening on Wednesday 31st July 2013 6-8pm.