Juxtapoz
Preview: Kelly Allen "You Are the World" @ Bold Hype, NYC
November 06, 2012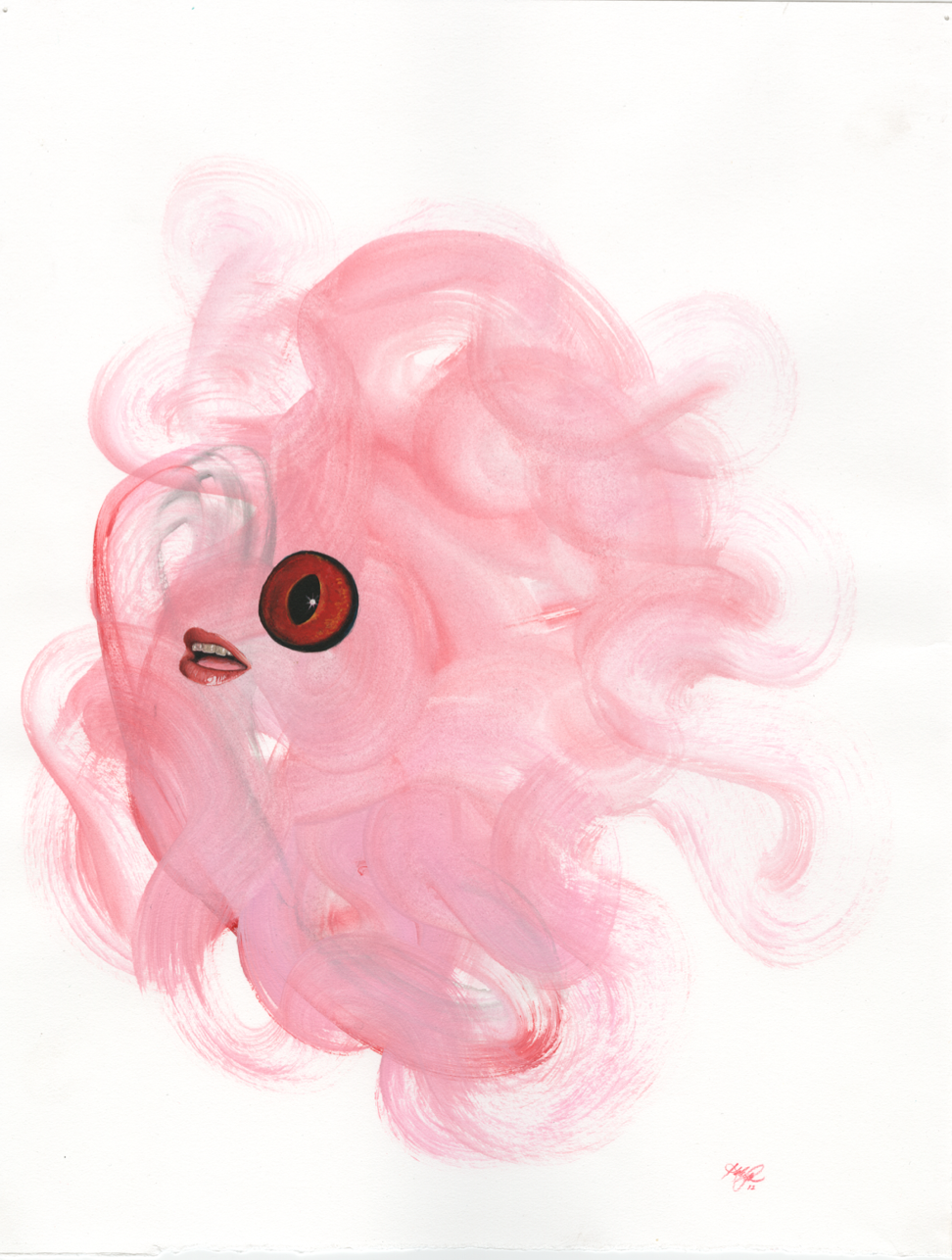 On November 15,
Bold Hype
in NYC will be opening a new solo show by Kelly Allen,
You Are the World
. This new exhibition delivers Kelly Allen's signature style of immaculately painted, trompe l'oeil compositions of colorful, graphic, nature-centric clusters of diversity. And to note, 10% of proceeds from the show will go to aid victims of Hurricane Sandy.
Working in oils, gouache, and colored pencils, Allen's meticulous renderings of flora and fauna merge with hard-edged stripes, dots, and drips to reveal secret stories to the individual, and echo ancestral beliefs that pay respect to our fellow creatures that inhabit the earth.
Simultaneously, Allen takes us further down her path by introducing an accompanying series of anthropomorphic works that feature face- and mask-like compositions, some of which blend abstract gestural strokes with tightly rendered human and nonhuman features. Reflecting on power through economy of form, the artist reduces the number of elements down to an essential minimalism, shifting the emphasis from physical abundance to consciousness and energy. Greatly inspired by the book, The Secret Life of Plants, Allen considers the level of awareness in non-human life forms. The artist adds, "Realizing that plants, insects, and other life forms are much more perceptive than humans recognize, adds depth and a magical dimension to life. Everything is interconnected and is communicating in a multitude of languages and systems. The implications are limitless."
Kelly Allen
You Are the World
November 15—December 15, 2012
Bold Hype Gallery
New York, New York