Juxtapoz
Preview: Jay Howell & Mark Whalen @ Fecal Face Dot Gallery, SF
February 17, 2012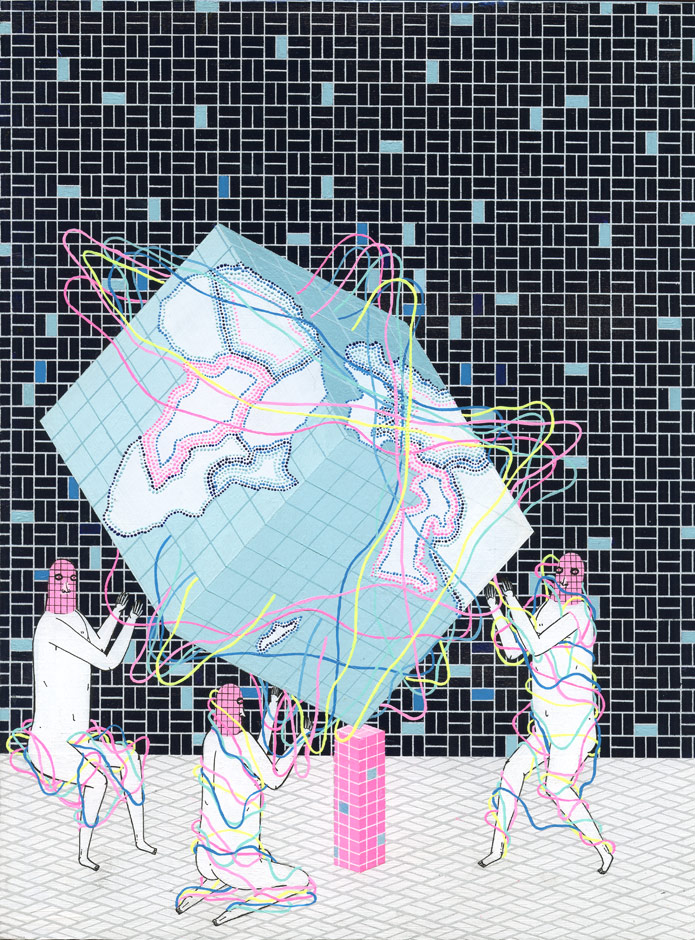 This one ought to be good. Juxtapoz friends Jay Howell and Mark Whalen (with Mr. Whalen being featured in the January 2012 issue of Juxtapoz) are opening a new show,
Midnight On the Sun
, at
Fecal Face Dot Gallery
on Saturday, February 18. The show will feature 60 new works from the artists, and there will be a zine release for Jay Howell's newest zine THE DARK WAVE. A preview down below for you....
Check out our Studio Visit with Mark Whalen.
Check out all our Jay Howell news.