Juxtapoz
Preview: Jason Jägel "The Castle" @ Needles & Pens, SF
September 06, 2012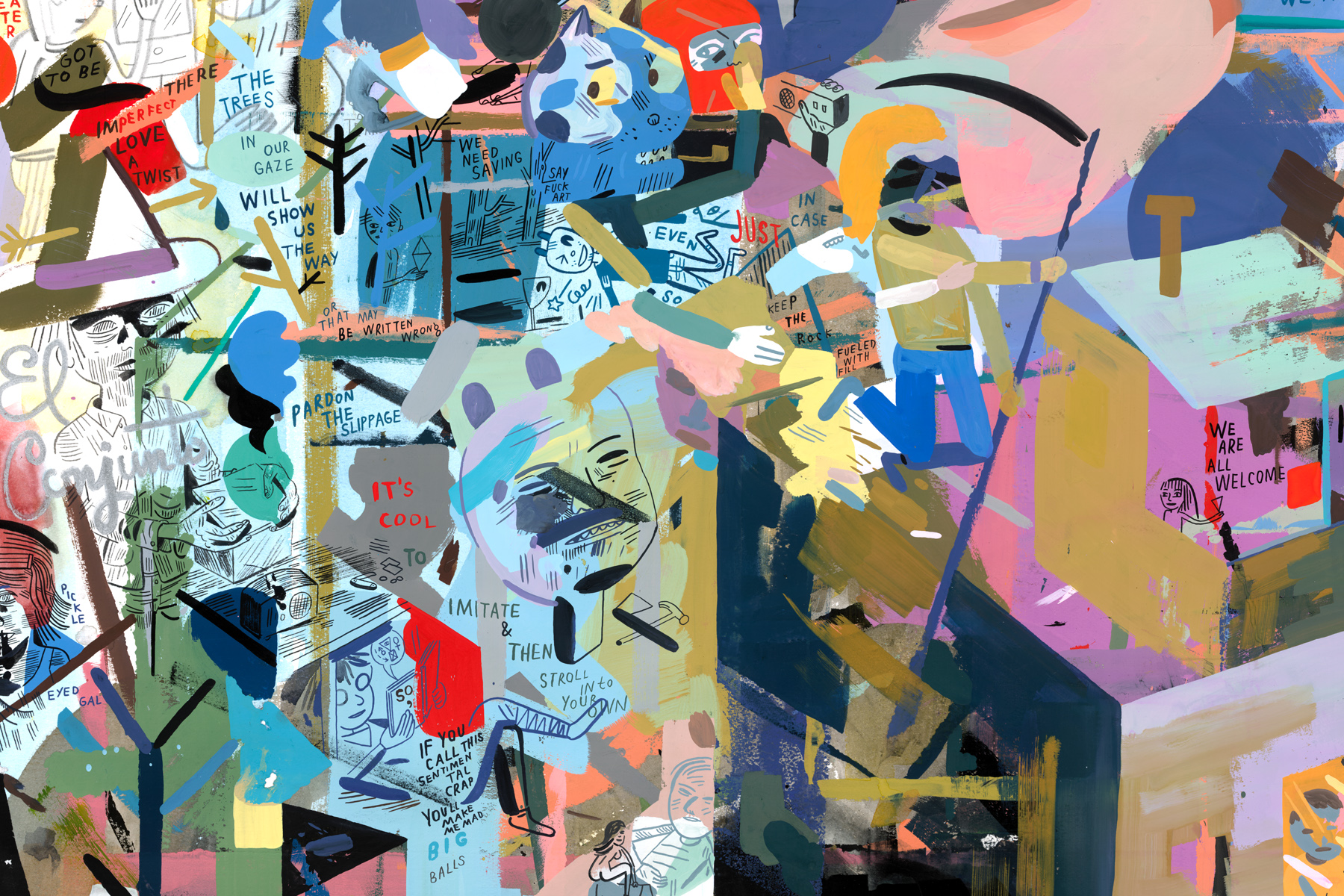 One of our favorite artists we cover, SF-based
Jason Jägel
(featured in the
January 2010 issue
), will be showing at one of our favorite SF spots,
Needles & Pens
, starting on Friday, September 7. 
The Castle
features a new series of paintings and drawings. And if we are lucky, Jason will give us a new mix for our morning commute. "Love Junky" express.
From Needles & Pens:
Jason Jägel was born in 1971 in Boston, Massachusetts. He received degrees from California College of Arts and Crafts (BFA 1995) and Stanford University (MFA 2002). A monograph of his work entitled, Seventy-Three Funshine (2008), was created with an accompanying ten-inch vinyl record with music by Madlib and published by Electric Works, San Francisco. Jägel has been featured in numerous solo and group shows since 1995 including those in New York, Tokyo, Copenhagen, Milan, Barcelona, Los Angeles, Seattle, New Orleans and more. Jagel's work appears in the collections of The Museum of Modern Art, The San Francisco Museum of Modern Art, The UCLA Hammer Museum and the Portland Museum of Art, among others. Jason lives with his wife and two daughters in San Francisco.

More on Jason Jagel here, including info on his new book with Mcsweeneys.
And check our visit with Needles and Pens here.

Jason Jägel
The Castle
September 7—November 11, 2012
Needles & Pens
SF, CA