Juxtapoz
Preview: Jason Jägel "The Castle & Other Works" @ Christoffer Egelund, Copenhagen
October 22, 2012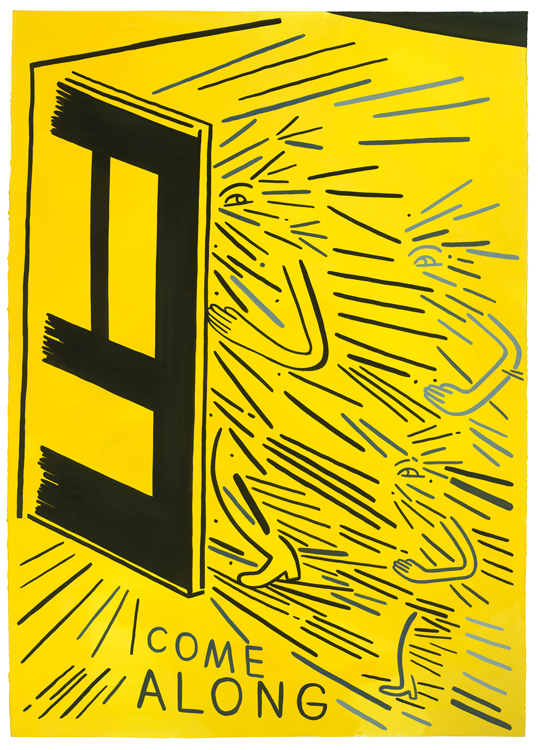 Juxtapoz friend and San Francisco fine artist,
Jason
Jägel is set to open a new body of work at Galleri Christoffer Egelund in Copenhagen, Denmark this Friday, October 26, 2012. The Castle & Other Works
is a series of paintings that originate as "blotter" paper: a base layer beneath other on-going paintings that naturally accrues random overpaint, test brush marks, notations, inattentive attention and text. Fresh off a great show in
San Francisco at Needles & Pens, thi
s is another great body of work being prepared for Copenhagen.
The series has been developing for the past 12 years. Concerning the works, Jägel explains: "These works function as a hub during which other types of work can flourish. They are a consonant outgrowth of super-marginal paint and the harnessing of peripheral energy. The title derives from these works condition as an 'accumulation of facts' –an unassailable state of becoming."
In 2002 Jason Jägel graduated with a Master of Fine Arts from Stanford University. Since 1995 he has participated in numerous exhibitions, including solo shows in Barcelona, Copenhagen, Los Angeles, Milan and New York. Besides MoMa, New York and San Francisco Museum of Modern Art, Jägel is also represented in collections of UCLA Hammer Museum of Art and the Portland Museum of Art, USA, and in numerous private collections. Seventy-Three Funshine, a monograph of his work, was released in 2008. In 2012 Jägel was awarded a fellowship from the Pollock-Krasner Foundation. In addition to his rigorous studio practice, Jägel teaches at numerous institutions in the San Francisco Bay Area.
Jason Jagel
"The Castle & Other Works"
October 26—December 1, 2012
Galleri Christoffer Egelund
Copenhagen, Denmark