Juxtapoz
Preview: Herakut "Loving the Exiled" @ 941 Geary, SF
April 21, 2012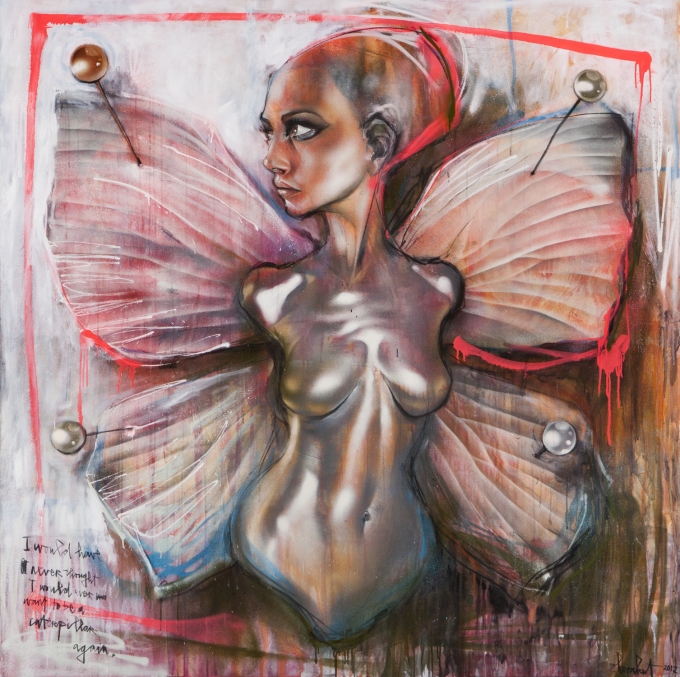 We saw the German duo,
Herakut
, prepare their installation room at
Nuart
2011, and they created a completely unique universe that had both flat and 3D elements that really created a profound experience. Tonight, April 21 in San Francisco's
941 Geary
space, Herakut will be opening a new exhibition,
Loving the Exiled
. Here is a preview. . .
941 Geary notes "
Loving the Exiled
deals with figures/symbols that have been thrust away from society, charged with guilt in some way, and used as scapegoats in an effort to simplify complex problems. With faces partially turned to glance at the viewer, the figures look at the viewers as if we have stumbled upon their lives, uninvited but perhaps expected. They gaze out at us with eyes both sad and resigned, asking nothing of us but a basic empathy."
Loving the Exiled, A Solo Show by Herakut
Opening Reception: April 21st, 2012, 6-9 pm
Through May 29, 2012
941 Geary
San Francisco, California