Juxtapoz
Preview: Cody Hudson "This Place Not For Me" @ V1 Gallery, Copenhagen
Feb 21, 2014 - Mar 15, 2014V1 Gallery, Copenhagen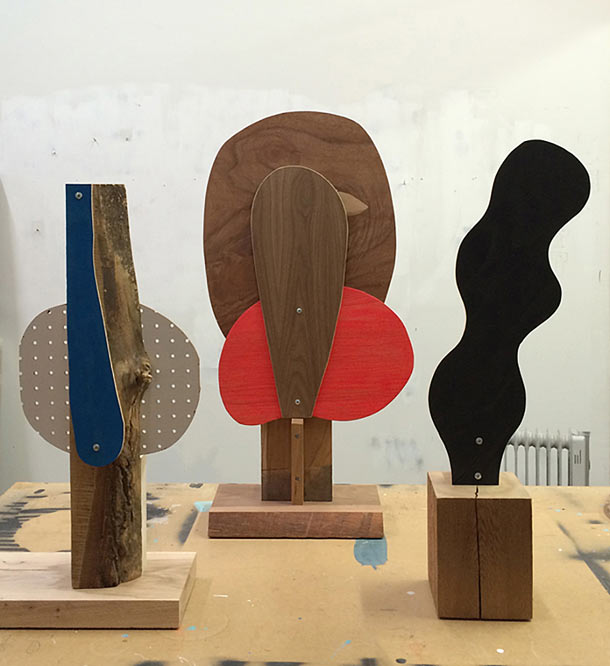 We have long been admirers and fans of Chicago-based artist Cody Hudson's work, and love how he has turned abstraction, sculpture, drawing, and design into a cohesive and signature look. This Friday, February 21, 2014, Cody will open "This Place Not For Me" at V1 Gallery in Copenhagen, coinciding with Richard Colman's show at V1.

From the gallery: Cody Hudson's poetic ink drawings on found vintage book pages hover somewhere between abstraction, stream of consciousness, patterns, drawn sculpture and minimal poetry. Encountering the work feels like finding a message in a bottle, seeing an image in a cloud, or a secret shared among friends.
The work is intimate in size (21x13 cm) and line. There are 18 drawings and 3 sculptures in the exhibition. A vase shaped drawing spells "DEAD FREAKS UNITE" another more abstract piece reads "DEATH IN CHICAGO VS. LA RIOTS". Minimal and subtle, but not without resonance. The three sculptures in the exhibition are composed from found wood and mirror the sculptural shapes in the drawings. They convey the same sense of minimal poetry as the works on paper, a heartfelt vocabulary of shapes and structures.